Former Realogy executive joins the Intero Team to expand company worldwide.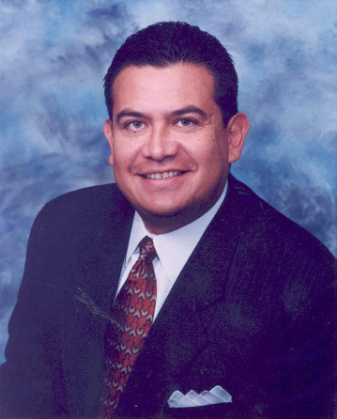 CUPERTINO, CA (JULY 16, 2009) – International franchise veteran Javier Parraga, a former top executive with real estate conglomerate Realogy Corporation, has joined the Intero ® family of companies as President of Intero International Franchise Services, Inc. ("Intero"). Parraga has been tasked by Bob Moles, Chairman and Gino Blefari, CEO, to expand the Intero® brand worldwide.
After leaving as an Executive Vice President of Realogy Corporation, Parraga took some time off and has now chosen to embark on a new venture with Intero; the number one real estate company in Silicon Valley. An accomplished strategist and sales professional, his vision and international expertise on franchise development within the real estate sector has driven notable growth and network expansion throughout the world. Since joining HFS (which became Cendant and is now Realogy) in 1996 he has successfully negotiated and signed over 100 master franchise agreements covering over 150 countries and territories. As a result of Mr. Parraga's hard work, more than 6,500 offices outside the U.S. are now affiliated with Realogy's brands.
"I'm thrilled to now be a part of the Intero team," Parraga said in a statement today. "And I'm excited about the opportunity to bring this successful and innovative brand into the Asia Pacific, Europe, Middle East and Central and South America regions."
Parraga's connection with Interostems from his relationship with Bob Moles. Moles and Parraga were instrumental in the formation and development of Cendant's (now Realogy) Global Services department. When he was Chairman of Cendant's Real Estate Franchise Group, Moles originally assigned Parraga responsibility for the development of Cendant's real estate brands throughout the world. "Javier is the finest International Franchise sales executive I have ever met in the world. It was a privilege to work with him for seven years at Cendant" said Moles. "Now, we are honored to have Javier's leadership as Intero International Franchise Services embarks on growing the Intero® brand around the world."
Under the leadership of Blefari and Moles, the Intero brand has grown from one office to more than 50 company-owned and franchised offices in less than 7 years, encompassing more than 2,000 agents. Today, the Intero system has offices in California, Colorado, Nevada, Texas and Mexico. "I could not be more excited for Intero and the opportunity that lies ahead for us internationally under the leadership of Javier" said Blefari.
Born in Ecuador as the youngest of seven siblings, Parraga immigrated with his family to the United States at the age of 3. He was raised in Silver Spring, Maryland, a suburb of Washington, D.C.
ABOUT INTERO REAL ESTATE SERVICES
Founded in 2002 by President and CEO Gino Blefari, Intero Real Estate Services Inc. has quickly become one of the premier real estate brands in the country. Blefari and Chairman Bob Moles were given the prestigious RISMedia National Home Ownership Award at the 2007 NAR Conference & Expo for "outstanding achievements among residential real estate's most influential and charismatic leaders." And in 2006, Blefari was awarded the EcoBroker Community Service Award given by EcoBroker International and the Association of Energy and Environmental Real Estate Professionals. With more than 2,000 agents in 53 offices Intero is one of the fastest growing real estate companies in the history of the industry – as recognized by REALTOR® magazine (2004 & 2005) as the fastest organic growing real estate company in the nation, out of 80,000 brokerages. The brokerage was named the #1 residential real estate company in Silicon Valley by the Silicon Valley/San Jose Business Journal (2005). And in June 2009 voted "The Best Real Estate Company in Silicon Valley," by the readers of the San Jose Mercury News.