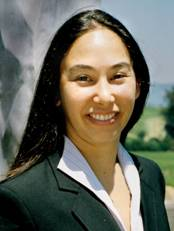 Napa Valley, CA – July 7, 2009 – Pacific Union Real Estate is pleased to announce Nadia Valenzuela has joined the firm's Napa Valley office. Valenzuela brings more than four years in real estate and a background in Single Family Residence and Multi-Units to the Pacific Union organization.
"We are so happy to announce the addition of Nadia Valenzuela to our Pacific Union Family. Nadia will be working out of our Caymus Street Office in downtown Napa," said Heidi Rickerd-Rizzo, Vice President Regional Manager of the Napa Valley and St. Helena offices. "Nadia's experience as a prior managing Broker in the community and her bilingual skill set add a wonderful opportunity to better serve our City of Napa clients. Nadia combines a calm and graceful confidence that we value greatly, and which will serve her well in her continued success in the real estate business."
A REALTOR® since 2005, Valenzuela left former RE/MAX Cornerstone as a broker/manager to work with Pacific Union, the leading luxury real estate brokerage in the Bay Area.
Valenzuela is a graduate of Pacific Union College with a degree in Business Administration and Spanish. She is part of Relay for Life and does volunteer work monthly. Valenzuela is also a member of the National, California and North Bay Associations for REALTORS®, and recently completed her NAR EcoBroker Designation qualifications.
"I look forward to a successful partnership with Pacific Union. Pacific Union is a top quality company that offers me the tools, support, level of service and professionalism I need to best serve my clients," said Valenzuela.
Pacific Union Real Estate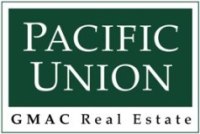 Since 1975, Pacific Union Real Estate has thoughtfully matched generations of buyers and sellers throughout the entire Bay Area. Pacific Union focuses on delivering outstanding quality and unparalleled service to a full spectrum of discerning clients. Pacific Union is the 2008 recipient of two distinguished four star Americas Property Awards in association with CNBC and The New York Times as the Best Real Estate Firm in California and for the Best Real Estate Agency Marketing in the USA for superior marketing materials and client services in the luxury marketplace. A premier, locally managed brokerage with knowledgeable, experienced real estate professionals, Pacific Union takes a leading edge to new technology applications designed to enhance the client experience. For more information, visit www.pacunion.com.