Bahar Tavakolian and Catherine Harding Join Stribling Team
New York, NY – April 27, 2009 - One of New York's leading residential real estate brokerage firms, Stribling & Associates, announced the hiring of two experienced sales agents, Bahar Tavakolian and Catherine Harding.
"Bahar and Catherine come to Stribling from diverse professional backgrounds and will bring in-depth expertise, vitality and enthusiasm to the firm. We place great value on market intelligence and proven good judgment, and welcome both agents to our firm," said Elizabeth F. Stribling, president of Stribling & Associates.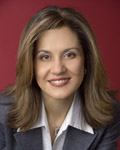 Ms. Tavakolian has a diverse professional background both as a sales specialist of luxury Manhattan residences and as a former director of a bio-technology start-up company that went through a successful IPO in 2000. She holds a doctorate in Material Science & Engineering from Cornell University. Ms. Tavakolian attributes much of her success to the focus and discipline she developed in her former career, working in research labs at Cornell and Rockwell International, combined with a strong entrepreneurial drive that have brought her success in her various endeavors. She also has exceptional international experience being a native of Iran, and fluent in Farsi, English, and French.
Since moving to New York from Princton, Ms. Tavakolian has turned her attention from the "micro" world of materials science to the "macro" world of Manhattan real estate, where over the past three years she has employed her multi-faceted skill set working on behalf of condominium, co-op and townhouse buyers and sellers. Prior to joining Stribling as a residential sales specialist, Ms. Tavakolian was director of Fox International, a division within the brokerage firm, Fox Residential Group.
"I am thrilled to become part of Stribling & Associates, and look forward to working with the other members of the real estate team. Coming from a diverse background, my experiences have helped shape my current entrepreneurial drive and expand my real estate skill set. These two dynamics will help serve me well as a broker for international and New York clients," said Ms. Tavakolian.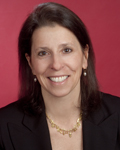 Catherine Harding joined the firm as a Senior Vice President after a successful 15 year career at Phyllis Koch Real Estate, a boutique firm, selling high-end residential properties.
"It is a pleasure to be working with Stribling & Associates and to help drive sales of an impressive portfolio of prestigious residential properties. It is a pleasure to work with some of the leading professionals in the residential brokerage industry," said Ms. Harding.
Previously as a sales associate at L.F Rothschild, Unterberg, Towbin, a leading underwriter of initial public offerings in high-technology companies, Ms. Harding was involved in equity sales and marketing of new public offerings.
In addition, Ms. Harding has served on the Board of the West Side Montessori School, and has done developmentwork with several non-profits and charitable organizations including the Breast Treatment Task Force and the Bronx High School of Science.
She is a graduate of the Pingry School and received a BA from Princeton University.
"These additions to our dynamic team will undoubtedly bring great expertise and professionalism to the Stribling clients they will serve. We will continue to provide our clients with the highest level of service in Manhattan residential brokerage with the addition of these accomplished professionals," said Elizabeth Stribling.
About Stribling & Associates:
Stribling & Associates, Ltd. is a premiere residential real estate firm employing over 200 agents in three Manhattan locations. As one of the most renowned brokerages in New York, Stribling uses its respected expertise in the current market to provide individualized services to both buyers and sellers. Stribling agents specialize in the sale of luxury townhouses and cooperative and condominium apartments. Their company philosophy is based on professional, personalized services coupled with exceptional knowledge of key residential market trends.
###