Savannah, GA - Real estate professional Eduardo Rivas recently joined Cora Bett Thomas Realty & Associates as a sales associate. In his new position, Rivas represents clients in buying and selling distinctive property throughout the greater Savannah area.
"We warmly welcome Eduardo to our team of accomplished sales professionals," said Cora Bett Thomas, founder and CEO of Cora Bett Thomas Realty & Associates. "Eduardo's professional experiences in both coaching and employee relations help him understand his client's needs and wants, therefore meeting their expectations."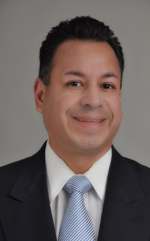 Prior to joining Cora Bett Thomas Realty, Rivas was an Executive Human Resources Professional for leading medical, financial, and hi-tech companies in the Silicon Valley (San Jose, California). His extensive experience with worldwide relocation services is beneficial for customers relocating to Savannah. Eduardo is also bilingual (English/Spanish).
Having lived most of his life in California, Eduardo graduated with a B.S. in Business Administration with a concentration in Marketing and a MBA in Organizational Development from the University of Notre Dame de Namur.
Eduardo is a member of the Telfair Museum of Art and the Historic Savannah Foundation. He has also benefited national charities such as the Ronald McDonald House, the American Cancer Society, and Habitat for Humanity. Rivas is a member of the Savannah Board of Realtors.
Eduardo also co-owns George Davis Antiques & Interiors located in the Savannah downtown design district at 408 Bull Street. He currently resides in Ardsley Park.
About Cora Bett Thomas Realty
With listings for the area's finest residential and commercial properties, Cora Bett Thomas Realty & Associates, is an exclusive affiliate of Christie's Great Estates (Savannah, Ga. and Bluffton and Hilton Head Island, S.C.) and Mayfair International Realty and a longtime member of Who's Who in Luxury Real Estate, The Board of Regents, Luxury Portfolio, and Leading Real Estate Companies of the World (formerly RELO). The firm dominates the luxury real estate market along the Georgia and South Carolina coast, with offices based in Savannah, Ga. and Bluffton and Beaufort, S.C. Under the leadership of founder and CEO Cora Bett Thomas, the company features an expert team of agents who specialize in historic homes, luxury condominiums, commercial real estate, investment property, land and waterfront property. For additional information, please visit www.CoraBettThomas.com online or call 912.233.6000.