PRINCETON, NJ - (April 8, 2009) - Eugenia (Jean) Brunone, a sales associate with Gloria Nilson GMAC Real Estate in Princeton Junction, has recently become a member of RISMedia's Top 5 in Real Estate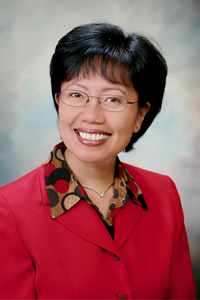 Network®, a membership network of leading real estate professionals providing leading real estate information to consumers. Always putting her clients' goals and needs first, Brunone has been a consistent Top Producer in the Greater Princeton Area for the past 12 years. In addition, Brunone was just awarded the NJAR® Distinguished Sales Club Award, marking 11 consecutive years of qualifying to the NJAR® Circle of Excellence and ranking her among the top real estate professionals in the State.
Eugenia (Jean) Brunone's success in representing both buyers and sellers is attributed to her comprehensive marketing technique, current and intimate knowledge of the area/market, and premier service. Whether working with buyers or sellers, Brunone's uncompromising integrity and dedication produce the best results and top values for her clients. Her clients spoke on her behalf when Brunone received a 100% customer satisfaction rating from an independent survey, earning her GMAC Real Estate's Diamond Elite Service Award, an unprecedented accomplishment in this industry.
"Jean Brunone is the epitome of the top associates in the country who provide premier service and truly think of the client's needs above anything else," said Rosalee Rockafellow, branch executive with Gloria Nilson GMAC Real Estate in Princeton Junction. "Pride and professionalism are very descriptive of Jean and we are extremely proud of her," Rockafellow continued.
Specializing in Mercer County and parts of Middlesex, Brunone can be reached at her direct line 609-750-2025 or her website www.jeanbrunone.com. The Princeton Junction office of Gloria Nilson GMAC Real Estate is at 826 Alexander Road, Princeton, and can be reached at 609-750-2020.
About Gloria Nilson GMAC Real Estate
Gloria Nilson GMAC Real Estate has 16 offices and more than 600 sales associates throughout New Jersey. Owned by SCS Realty Investment Group, LLC, the company is a franchise of GMAC Home Services, which is owned by Brookfield RPS, a division of Brookfield Asset Management Inc. BRPS has one of the largest relocation companies in the world and its Realtor® network is nearly 30,000 strong, based out of 1,500 locations across North America.