DENVER (February 2009)– Rollie Jordan, a leading broker associate with The Kentwood Company at Cherry Creek, is co-chairing along with Michael Pollak of Hyde Park Jewelers the "Thinking Blue" multi-dimensional exhibit and performance event to benefit The Kempe Foundation, the Thinking Blue Campaign, and victims of child abuse and neglect. The first of its kind affair, scheduled for Wednesday, April 1, 2009 at the Redline Gallery in Denver, will showcase a tribute to the legendary Miles Davis, and performances by a variety of high-profile artists. The Thinking Blue benefit is being produced by Rollie's son, Rhett Jordan, owner of Faces of Entertainment.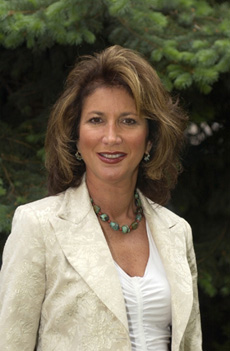 The Thinking Blue event will feature performances by K'naan (his song "Take a Minute" is one of the theme songs of the event), Cleo Parker Robinson Dancers, music production by Rashad Smith, jazz artist Ron Miles, Shadow Theatre Director Jeffery Nickelson, Sparticause Live Art Battle and live cooking by Chef D. Well-known designer Chris Christmas has curated an exhibit in honor of Miles Davis featuring his life's work, original paintings and other surprises focusing on their contributions to humanity.
Christmas, who created the campaign benefiting The Kempe Foundation, has also created the signature "Thinking Blue Ceramic Jewelry Line" which will be featured and available at Hyde Park Jewelers exclusively. Focusing on the activation of the blue ring, a large percentage of each piece sold will benefit The Kempe Foundation and will help further the foster mentoring program. Event sponsors include Hyde Park Jewelers, iTunes, Tunecore, The Palm, Alpha Graphics, Ultra Events and Area Arts.
Thinking Blue is a movement to increase awareness and provoke thought regarding child abuse. The Kempe Foundation is a solid partner in treating the needs of the organization's children. Thinking Blue asks the community to believe we can all make a change by improving awareness and mentoring children into a better light. Thinking Blue represents a concerned community of activists working to change the outlook and outcome of child abuse and neglect. For more information on this remarkable event featuring jewelry design, theatre, art, dance, film, and music inspired by Miles Davis, visit www.thinkingblue.org. Tickets may be purchased and contributions made through this informative website.
Headquartered in Denver, The Kempe Center for the prevention and treatment of child abuse and neglect has been recognized as the world leader in child abuse treatment programs for more than 40 years. The Kempe Center hosts innovative programs that treat abused children from birth to age 18, train medical professionals, and research new treatment methods to help and heal the most children. Kemp's mission statement is to increase awareness, engage in advocacy, and secure and provide resources for the prevention and treatment of child abuse. For more information, visit www.kempe.org.
Thinking Blue is scheduled for April 1st at 6:30 p.m. at the Redline Gallery located at 2350 Arapahoe Street in Denver. Patron tickets are $150.00 and general admission is $75.00. Don't miss this special event to benefit very worthwhile organizations and children's needs.
For more information, contact Rhett Jordan at 720.308.6280 or via email at rhett@facesofentertainment.com, and visit: http://www.thinkingblue.org
The Kentwood Companies are dedicated to its legacy of being "Colorado's Premier Real Estate Company" through the highest producing, most knowledgeable, caring and experienced sales team in the country, offering the highest quality customer service experience. The Kentwood Companies are innovators known for unparalleled marketing strategies and superior Internet technology that places its clients in the best possible position.
For more information, visit The Kentwood Companies online at www.DenverRealEstate.com.