Sonoma, CA – February 17, 2009 – Pacific Union Real Estate is pleased to announce Cheryl Berz as the Branch Manager of the two Sonoma offices. Berz was previously an agent with Pacific Union in Napa.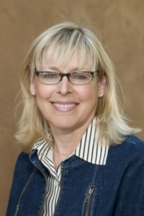 "We are fortunate to have Cheryl join our leadership team. She is the highest caliber professional and a truly skilled agent who brings years of experience," said Avram Goldman, President and CEO of Pacific Union. "We welcome Cheryl to the Pacific Union family and look forward to the future."
A REALTOR® since 2003, Berz is a spirited innovator and entrepreneur with broad experience in identifying, prioritizing and facilitating marketing and sales objectives. Combined with her corporate resources, she is able to provide clients and agents a competitive edge in today's demanding market.
Berz is actively involved in the community, as a three-year Board member of the Napa Valley Symphony. She is affiliated with the National and California Associations of Realtors, and the North Bay Association of Realtors.
"Today's real estate market provides both challenges and opportunities.  I look forward to adding my energy and experience to a group of proven professionals recognized in our market by both clients and peers" said Berz.
Contact Berz at 707.227.8515 or email cheryl.berz@pacunion.com.
Pacific Union GMAC Real Estate
Since 1975, Pacific Union GMAC Real Estate has thoughtfully matched generations of buyers and sellers throughout the entire Bay Area. Pacific Union GMAC focuses on delivering outstanding quality and unparalleled service to a full spectrum of discerning clients. Pacific Union GMAC is the 2008 recipient of two distinguished four star Americas Property Awards in association with CNBC and The New York Times as the Best Real Estate Firm in California and for the Best Real Estate Agency Marketing in the USA for superior marketing materials and client services in the luxury marketplace. A premier, locally managed brokerage with knowledgeable, experienced real estate professionals, Pacific Union GMAC takes a leading edge to new technology applications designed to enhance the client experience. For more information, visit www.pacunion.com.