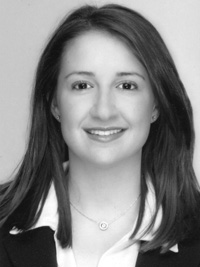 DEERFIELD, IL., - (January, 2009) – Darla Terrell, vice president and branch executive of Koenig & Strey GMAC's Deerfield office, named Allison Silver as the Sales Leader and the Listing Leader for the month of December.
"I am so pleased at the success Allison is having by assisting her clients with the Premier Service they deserve," stated Darla Terrell, "It is her ability to provide clients with what they need and want that distinguishes her in this challenging market."
Koenig & Strey GMAC Real Estate's Deerfield branch is located in 800 Waukegan Rd. and may be reached at 847-945-8200. Koenig & Strey GMAC has 27 residential brokerage offices with over 1,250 sales associates serving Chicago, the North Shore, Lake County, and the western suburbs. Koenig & Strey GMAC Real Estate is an exclusive affiliate of Christie's Great Estates. For additional information, please visit www.ksgmac.com.