Bridgehampton, NY (November, 2008) -
A new real estate firm in The Hamptons called Saunders & Associates has emerged to attract top brokers who have been feeling unsupported working for large corporate firms.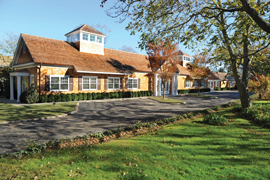 In a recent interview founder Andrew Saunders said "There's been a real reaction against the corporatization of this business. Splits and services have been reduced. They're run like cost centers, not like profit centers." As a developer since 1996, Andrew Saunders has conceptualized, masterfully built, financed, and sold many "south of the highway" estates in the Hamptons ranging from $3M to $20M. He is known for his ability to match the right concept in the right location at the right time with the right buyer.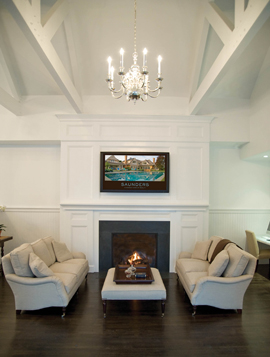 He realized that his skills as a developer were synergistic with many of the qualities of a successful luxury real estate agent. He joined Sotheby's International Realty in 2001 and quickly rose to become one of their top brokers nationwide and in 2007 was ranked #43 of all brokers in the United States by The Wall Street Journal. After several successful years from this vantage point, Andrew observed a clear but unmet need for a Hamptons-focused real estate brokerage with the smartest administrative, marketing and technology professionals, all dedicated to a "higher form of realty." A place where top brokers are energized and fully supported. This idea, this company, would come to be called Saunders. Saunders offers exclusive access into the Hamptons real estate market and is uniquely able to stimulate sales through a fierce commitment to create and enable deals. For sellers, buyers and brokers, Saunders provides a smart, refreshing, concierge service that is thoughtfully aligned with the Hamptons sophisticated and high-profile culture.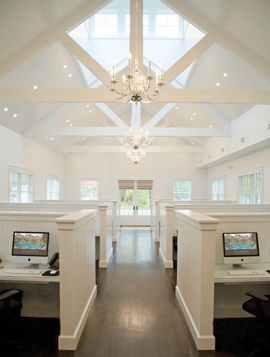 Mr. Saunders has signed on several talented professionals to help create his brand. Gary Nolan and Kerri Cunningham who together ran the advertising division for the Corcoran Group and built the model for Allan Schneider's business, is on board, as well as Gordon Trotter, an internet sales and marketing expert. One of Saunders' strongest assets their cinematic, internationally-promoted, luxury-minded web site that reaches individuals and other real estate brokers with clients who may be interested in buying or renting Hamptons properties. www.SaundersAssociates.com (631) 458-4912.