SAN FRANCISCO – (Oct. 13, 2008) –
Epic is the word that best typifies what has transpired this past week. It is not---let me repeat---it is not the end of the world. There is enormous volatility in global markets. The 185 members of the IMF endorsed a plan to make sure that no systematically important financial institution will be allowed to fail. The entirety of the G-20 has committed to guaranteeing deposits, taking stakes in major banks, and using other tools to effectively undo the credit deadlock. This may not stop the markets from continuing their decline, but these steps should build confidence over time in our financial institutions and ideally stabilize the world exchanges.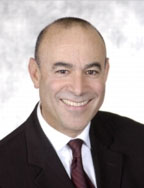 We easily forget bear markets. Our last one occurred between March 24th, 2000 and October 9th, 2002. During that period, the NYSE declined in value by 49%. The average bear market lasts 12.3 months and the average decline in value is 32%. We are ahead of the average decline, but currently below the high point of the last bear market. Every bear market is different and this one will have its own unique personality. At this stage, it is anybody's guess how deep and how long it will last. A number of economic observers feel we are getting close to the bottom based on several indexes. It will most likely take some time to repair the damage done by both the irresponsible and highly leveraged companies, who made billions, and governments that allowed it to take place.When the market swings, it tends to swing back quickly. During the first stages of recovery, the market, on average, increases by about a third of its value in the initial 40 days of a bull market. We do have something to look forward to. The market is being moved increasingly downward by fear. Many solid companies like G.E. are well undervalued. Check with Warren Buffet, he just invested billions. Just like the stock market, there are properties in our local market that are undervalued as well.As I have pointed out in the last several months, the lower end of the market has picked up momentum as compared to last year. What we are seeing now is that the sales in the upper price ranges are slowing and experiencing what the lower price ranges homes suffered through last year---higher inventories, decreasing sales prices, and longer days on the market. This becomes clear when you look at the numbers for September.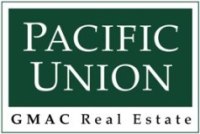 Overall it looks like this: those counties dominated by lower priced inventories namely Alameda, Contra Costa, Napa, Solano and Sonoma have had the greatest decline in median sales price (Contra Costa's median price dropped 44% and average declined 39%), the greatest drop in the number of listings on the market (that's a good thing), the highest increase in homes in contract, the highest increases in number of solds, the greatest decline in months supply of inventory, and, lastly, the greatest percentage of decrease in the number of days on the market. The more expensive counties---Marin, Santa Clara, San Francisco, and San Mateo had the smallest price declines (San Francisco's median price dropped 5% while average price increased 4% compared to Sept. 2007), the number of listings on the market either declined slightly or increased, the percentage of homes under contract were up but significantly less than the other counties, the percentage of solds were also up, but again in small increases and in San Francisco it declined, the lowest decreases in months supply of inventory and. in all cases, the percentage of days on the market before a sale went up.The specific numbers comparing September 2007 vs. 2008 for each category are as follows: median sales price—San Francisco -5%, Marin -16%, San Mateo -20%, Napa -22%, Santa Clara -28%, Alameda -29%, Sonoma -34%, Solano -36%, and Contra Costa -44%; the number of listings for sale available at the end of the month---Sonoma -23%, Contra Costa -23%, Solano -16%, Alameda -15%, Napa -14%, San Mateo -10%, Santa Clara -4%, Marin 0%, and SF +15%; homes under contract—Solano +334%, Contra Costa +280%, Sonoma +183%, Alameda +132%, Napa +128%, Santa Clara +121%, San Mateo +56%, Marin +52%, and SF +15% (the percentages are higher as it is taking longer to close transactions because listings are pending longer); homes sold---Solano +183%, Contra Costa +159%, Sonoma +92%, Napa +67%, Alameda +66%, Santa Clara +58%, Marin +52%, San Mateo +2%, and SF -12%; months supply of inventory based on closed sales (this is how NAR measures it—the number in parentheses is last September's number)---Contra Costa 4.9 (16) months, Sonoma 5.5 (13.7) months, SF 5.5 (4.5) months, Marin 5.8 (8.9) months, Alameda 6.0 (11.7) months, Santa Clara 6.0 (9.9) months, San Mateo 6.1 (6.9) months, Solano 6.2 (13.7) months, and Napa 7.4 (19.7) months---the lower priced counties had the most significant declines; percentage of increase or decrease in days on the market---Solano -35%, Napa -20%, Sonoma -19%, Contra Costa -8%, Alameda +18%, SF +31%, Marin +39%, San Mateo +51%, and Santa Clara +58%.The first week of open sales in October continued September's trend. Our sales were up 33% over last year, but average sales price was down 35%. Open house activity has slowed in all markets, although San Francisco and the East Bay have higher numbers than the other counties. The number of multiple offers has slowed to only 10% of our open transactions. Next week's report will reflect how a stock market in free fall affects our local housing market.Interest rates have increased given the current credit crunch (although they are still historically on the low side). Buyers are more reticent to make offers given the current economic volatility and the resulting uncertainty of home values. For those that are prepared to make offers, they maintain a great advantage at the negotiating table because fewer offers are being made. The good news about buying a home versus buying stocks is that you can't sleep in your stocks.When confidence is restored in the financial markets, the building pent up demand of buyers will exercise itself and begin to re-establish balance to the real estate market.I have attached an article from a survey by American Express and the Harrison Group on how this market is affecting the wealthy. The highlight is how the wealthy are viewing real estate---75% view real estate today as an opportunity, while 25% view it as a risk. Thirty percent are in the market to buy this year.
Another thrilling week!
Editor's Note:
Avram Goldman
is the President and CEO of
Pacific Union GMAC Real Estate
in the San Francisco Bay Area.