DEERFIELD BEACH, Fla. – (Sept. 3, 2008) –
After reviewing many real estate franchise systems, the producers of Eye on America, a national educational show hosted by Greg Gumbel, chose
Real Living
, one of the nation's fastest-growing real estate franchisors, to be featured in an upcoming episode as part of the show's real estate series on Growing Trends in Franchising.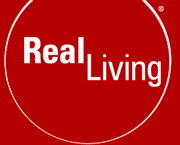 With offices in 20 states, Columbus, Ohio-based Real Living was founded in 2002 and is led by husband-and-wife team, President Kaira Sturdivant Rouda and CEO Harley E. Rouda, Jr."We're honored to be selected by Eye on America as the only real estate franchise system to be featured," said Sturdivant Rouda. The producers chose the franchisor because it is customer-focused; offers some of the most advanced technology for brokers and consumers; and has historical roots in real estate dating back to 1956."When we rolled up three successful real estate companies to create Real Living, our mission was not only to change the face of real estate, but also to equip our agents with the tools and technology to exceed clients' expectations," said Rouda. "Since our company was built after the dawn of the Internet, we were able to train our agents with the most current technology while others were playing catch-up. Our franchise division has grown more than 300 percent in the past five years, and we're continuing to expand our presence with our competitive model."And because studies have shown that 91 percent of all real estate decisions are controlled or directed by women, Kaira Sturdivant Rouda created Real Living's award-winning brand with women as the target audience."For years, women have been making the home-purchasing decisions, yet no one was paying attention to them," said Sturdivant Rouda. "We set out to change that by building our brand with the female consumer in mind—from the font and logo treatment on up." Based on her experience in marketing and branding in real estate and beyond, Sturdivant Rouda just published a book titled Real You Incorporated: 8 Essentials for Women Entrepreneurs.To accommodate its phenomenal growth, Real Living is offering franchise opportunities to high-energy, passionate entrepreneurs who understand and believe in the brand, technology and the future of real estate. New franchisees can expect support in finance, marketing, training, technology, on-boarding and real estates services such as relocation and mortgage.  In addition to an initial comprehensive training program, Real Living offers online training, professional development for new agents and other training support that enables franchisees to achieve their maximum potential.As a result of the company's success, it's been named one of Entrepreneur Magazine's Best New Franchises and Most Innovative Franchisor by Inman News. Real Living has earned multiple marketing awards including Tellys, Webbys, PRisms, WebAwards and more.
About Real Living
Real Living, based in Columbus, Ohio, is one of the nation's fastest-growing real estate franchisors with more than 4,000 agents and 170 offices, coast to coast. Offering consumers a full suite of home and lifestyle services, Real Living also provides nationwide corporations industry leading relocation management services. Real Living was named one of the best new franchises by Entrepreneur Magazine and winner of the Inman Innovator Award. Real Living's award-winning Web sites receive nearly 17 million page views per month. For more information, visit
www.RealLiving.com
or
www.RealLivingFranchise.com
.
About Real You Incorporated
Real You Incorporated: 8 Essentials for Women Entrepreneurs (Wiley; February 8, 2008; Hardcover; $24.95) by Kaira Sturdivant Rouda empowers women entrepreneurs. The book guides women to discover and love her personal brand and provides methods to bring it to market as a real business—unique and different. For more information, visit
www.RealYouIncorporated.com
.