Limberg Awarded Presidential Distinguished Service Award
STEAMBOAT SPRINGS, CO— The Colorado Association of Realtors held their State Convention at The Broadmoor Hotel in Colorado Springs recently. Jill Limberg, Managing Broker/Owner of Colorado Group Realty was presented with the Presidential Distinguished Service Award.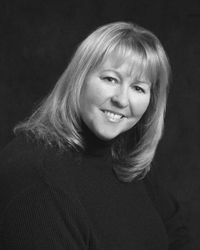 Jill received recognition from CAR President Amy Dorsey for her outstanding achievement, guidance and efforts as Professional Development Committee Chair. Jill was key in implementing significant changes within the Educational Division of the organization.
Limberg worked on restructuring the CAR Education Division, which provides education for all Colorado Realtors. Local associations, such as the Steamboat Springs Board of Realtors, can now provide education for their membership. They have a good pulse on their members and are well positioned to provide education pertinent to local issues.
Jill has been involved with CAR since 1998. Since 2003, she has served on the Leadership Council. The Leadership Council is a group of 27 who serve the needs of over 23,000 Colorado Realtors.She has been a licensed broker in Colorado since 1992. In 2004 she joined Colorado Group Realty.
About Colorado Group Realty
Colorado Group Realty, the largest 100% locally owned real estate firm in Steamboat Springs, has a deep
commitment to improve the quality of life in the Yampa Valley.