Bronxville Realtor Earns e-PRO(R) Certification To Provide Consumers With State-of-the-Art Services
Posted by Leah Caro — October 5, 2009
September, 30, 2009 – Mary Cassidy, Associate Broker of Bronxville-Ley Real Estate, LLC has successfully completed the e-PRO(R) Technology Certification Program course to become one of a select few real estate professionals to earn the prestigious certification offered by the National Association of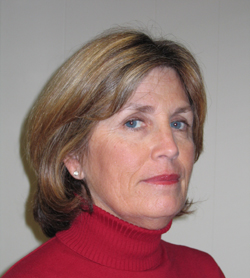 REALTORS®. This elite group of course graduates represents only four percent of all Realtors in the country.
As more and more consumers begin their search for real estate related information on the Internet, it is critical that real estate professionals stay on top of the latest technology for the benefit of consumers. The e-Pro certification is specifically designed to provide real estate professionals with the technology tools needed to assist consumers in the purchase or sale of a home.
"As an e-Pro certified agent, I have knowledge and tools needed to provide my clients with the information they need and the customer service they demand", stated Mary. "It's both hi-tech and hi-touch."
"Today on the Internet, information about homes, neighborhoods, real estate professionals, the home buying and selling process, lending, you name it, are all available and searchable, at everyone's fingertips," said Mary. "It only makes sense to work with a Realtor who is up to speed on today's technology."
Once completed, the e-PROÒ certified real estate professional joins the ranks of a special community of highly skilled and continuously trained professionals who provide high quality and innovative online-based real estate services. Consumers can identify the e-PROÒ through the exclusive e-PROÒ Internet Professional logo.
e-Pro graduates like Mary Cassidy use the skills they've acquired to provide clients information on properties for sale, local communities, and the local real estate market.
For more information, e-mail Mary Cassidy at Cassidy@BronxvilleRealEstate.com or call 914-337-1234.