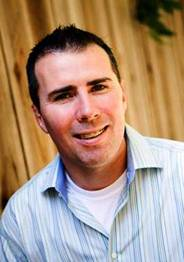 Napa, CA – July 13, 2009 – Pacific Union Real Estate, the leading luxury real estate brokerage in the Bay Area, is pleased to announce J.B. Leamer has joined the firm's Caymus Street office in downtown Napa. A Napa Valley resident, Leamer brings local real estate market expertise spanning more than four generations, an entrepreneurial drive and a commitment to serving his clients to the Pacific Union organization.
"We are excited to have JB join the Pacific Union Family. His strong sphere of influence, love of the deal and passion for real estate will go far to solidify his success in the market place," said Heidi Rickerd-Rizzo, Vice President and Regional Manager of the Napa Valley and St. Helena offices. "J.B. reflects the commitment to excellence that Pacific Union values and we look forward to a wonderful association."
As a REALTOR® and real estate investor, Leamer is always aware of the ever changing market and understands his success in the industry is predominately dictated by how hard he works. Leamer uses his previous business experience, superior service skills and local knowledge to help his clients find solid investments in the Napa Valley.
"First time buyer or a long time investor, you are likely making one of the largest investments of your life. Every client deserves professional, responsive, innovative, dependable and ethical representation," said Leamer. "I give my clients my very best everyday, they deserve nothing less."
Pacific Union Real Estate
Since 1975, Pacific Union Real Estate has thoughtfully matched generations of buyers and sellers throughout the entire Bay Area. Pacific Union focuses on delivering outstanding quality and unparalleled service to a full spectrum of discerning clients. Pacific Union is the 2008 recipient of two distinguished four star Americas Property Awards in association with CNBC and The New York Times as the Best Real Estate Firm in California and for the Best Real Estate Agency Marketing in the USA for superior marketing materials and client services in the luxury marketplace. A premier, locally managed brokerage with knowledgeable, experienced real estate professionals, Pacific Union takes a leading edge to new technology applications designed to enhance the client experience. For more information, visit www.pacunion.com.