ATLANTA - (May 12, 2009) - Lee Smith, a sales associate with Harry Norman, Realtors® Intown Office for over 10 years, has been honored by the Quality Service Certification as the Agent of the Month,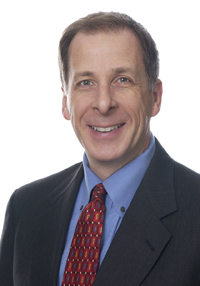 celebrating his 10-year anniversary as Quality Service Certified Platinum. Quality Service Certification (QSC) is a company dedicated to finding real estate professionals who provide quality consumer-oriented service. (See www.qualitycertified.org)
The QSC credits Lee with helping to set a new service standard for the real estate industry. He has earned the Platinum status by achieving 100% client satisfaction. Lee's commitment to excellence is reflected in his past client service satisfaction evaluations as well as other industry awards. A life member of the Atlanta Board of Realtors® Million Dollar Club, Lee is a past recipient of their coveted Phoenix Award. He is an Accredited Relocation Specialist and a Senior Marketing Consultant with Harry Norman, Realtors®, a designation given to the top 25% of associates yearly. He has earned the designations of Certified Residential Specialist, Accredited Buyer Representative and Graduate of the Realtors® Institute. Lee participated in the creation and served as an ambassador for the Harry Norman, Realtors® Pillar of Service Program, a company program committed to providing excellent customer service and is the President of his neighborhood Homeowner's association.
About Harry Norman, Realtors®
Founded in 1930, Harry Norman, Realtors® is Atlanta's oldest residential real estate firm with 15 offices and over 700 sales associates. Harry Norman, Realtors® is a wholly-owned subsidiary of HomeServices of America, Inc., a Berkshire Hathaway affiliate. HomeServices is the second-largest full-service independent residential real estate brokerage firm in the U.S. Through its affiliation with HomeServices of America, Harry Norman, Realtors® is part of a real estate family of 20,000 sales associates spanning 19 states. Harry Norman, Realtors® also achieves international exposure through membership in such exclusive real estate networks as Leading Real Estate Companies of the WorldTM the largest network of independent residential real estate firms, with 650 members representing 4,700 office and 120,000 associates across the U.S. and in over 20 countries. For additional information, visit www.harrynorman.com.