San Francisco, CA (February 22, 2009) – Bonnie Spindler, a local top-producing Realtor®, recently was named Chair of the newly-created Marketing Committee for the Board of Directors for San Francisco's Philharmonia Baroque Orchestra (PBO). Spindler has long been actively involved with PBO and its annual Gala fund-raising event as well as other various community and political organizations.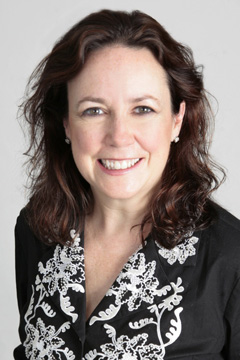 "I've always been passionate about the historic and the antique. It floors me that many of these instruments are from the 1780s, and the music is exactly as Bach or Hayden may have heard it. PBO is all presenting historically informed performances of the baroque and classical repertoire on period instruments," Spindler commented. "The Marketing Committee has been charged with spreading the word about the contemporary relevance of music from 1700 (or even earlier) to 1850 and bringing its passion to a new and younger audience. I am excited to be an active participant in accomplishing PBO's goals to inform, perform and become the keystone in early music culture," she added. Hailing from Indiana, Spindler has always appreciated antiques, music, Victorian architecture and restoration. With her background in advertising and design, she brings her wide experience and network to PBO's Board and Committee. Spindler is known as the Victorian Specialist at Zephyr Real Estate, the City's largest independent real estate firm, and has been the company's #1 Top Producer for many years, and is top-ranked citywide. "We are very fortunate that Bonnie has agreed to head up PBO's new committee. We are looking to broaden our scope and reach, and Bonnie has many special gifts to help us accomplish that," said Paul Sugarman, President of the Board. Philharmonia Baroque Orchestra was established in 1981 by Laurette Goldberg. It was named Musical America's Ensemble of the Year in 2004, and was hailed by Los Angeles Times critic Alan Rich as "an ensemble for early music as fine as any in the world today." PBO has an annual subscription season in four Bay Area cities and regularly tours the United States and internationally. It is one of the most-recorded period-instrument orchestras in the U.S. and Europe with over twenty-four recordings available on CD. "Even after all these decades of exploration and rethinking, the sound of musical performance on period instruments retains its power to amaze." – Joshua Kosman, San Francisco Chronicle.
For information about San Francisco's Philharmonia Baroque Orchestra, please tour its website at www.philharmonia.org or call 415.252.1288. Spindler Inc. Founded in 1994 by Zephyr Real Estate Agent Bonnie Spindler, Spindler Inc. specializes in Victorian properties in the San Francisco Bay Area market. Offering more than fourteen years of expertise and personal understanding of the unique details of Victorian homes, Spindler is a resource for local buyers, sellers and renovators interested in these historic properties. For more information, visit www.bonniespindler.com or call 415.474.4445.