SARATOGA, Calif. (Jan. 20, 2009) – Alain Pinel Realtors (APR) is pleased to announce that it has expanded its presence in Northern California with the opening of two offices in Marin County. Steve Dickason, a 32-year real estate sales and management veteran, will lead the new offices as Vice President, Marin Manager along with Craig Silvestri who brings 22-years of experience to the position of Marin County Operations Manager. The new offices reinforce the company's commitment to serving its clients throughout the San Francisco Bay Area. There are now 26 Alain Pinel Realtors offices in Northern California and over 1,350 agents.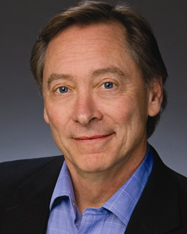 Steve Dickason
"Our business philosophy of strategic growth led us to act on the goal of establishing APR in Marin County after opening our first San Francisco office in 2007," said Larry Knapp, President and COO of Alain Pinel Realtors. "The opportunity to launch a new presence with two well-respected and highly successful leaders made the decision an easy one given our financial strength. I'm confident that Steve Dickason and Craig Silvestri will quickly develop a strong presence in the APR tradition that emphasizes client service and business innovation. We already have 60 agents joining our two Marin County offices and look forward to that headcount rising, along with additional growth initiatives in our plans for the North Bay Market."
"I'm very excited about this move," Dickason said. "When you have been in the business as long as I have, you know a successful organization when you see one. APR has a longstanding reputation for excellence and an incredible organization of management and sales professionals. I'm thrilled to be on the same team with Paul Hulme, Larry Knapp and Tim Murray of Alain Pinel Realtors, whom I've personally known for many years. I can also say that there's tremendous excitement and anticipation within the North Bay residential brokerage community and I look forward to building the APR presence in Marin County."  
Craig Silvestri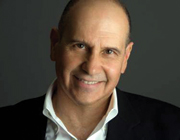 The new Marin County offices are located in Corte Madera at 101 Nellen Avenue and in Novato at 881 Grant Street. The centralized phone number for both offices is 415.755.1111.
Paul Hulme is APR's Founder, Chairman and CEO. Tim Murray is APR's Vice President and Regional Manager of San Francisco and the North Bay, who will oversee the Marin County office and ensure delivery of APR's comprehensive services and support to local management, agents and clients.
Steve Dickason began his real estate career in 1976 and specializes in managing and training sales people. Dickason's background in achievement physiology has given him great insight into the traits and habits that result in happiness and success. This led him to begin publishing articles in industry magazines and speaking to groups of realtors in the areas of communication skills and achievement management. In 2000 he published a book, "Blood of the Dragon", a fantasy adventure story that teaches many of these concepts and techniques. He has also been authoring "The Weekly Motivator" newsletter that's dedicated to helping other realtors become more successful.
Prior to joining Alain Pinel Realtors, Dickason was the manager of the Pacific Union offices in Marin County. He also co-founded his own firm in 1980, and has managed offices for ScottMcCall, TRI, Prudential California Realty and Coldwell Banker. He has served on the Marin Association of Realtors (MAR) Technology Committee, Professional Standards and currently serves as an MAR director.
Craig Silvestri began selling real estate in 1986 and moved into the management ranks in 1995 after establishing himself as a high producing agent. Since that time, he has earned multiple management awards for increasing agent efficiency and revenue production. Silvestri is an expert in real estate transaction documentation and routinely conducts training classes and counseling of agents in transactional matters. He also publishes the "Documentation Flash", a bulletin of transactional tips for agents.
Prior to joining Alain Pinel Realtors, Silvestri held a number of roles with Pacific Union after joining them in 1999. Most recently he was the Branch Manager of the Greenbrae office. He was also previously with Prudential California Realty and holds a Bachelor's Degree in Economics from a U. C. Davis.