Boulder, Colorado -- Karen Bernardi, owner of the Bernardi Real Estate Group at Coldwell Banker Residential Brokerage, is named the "Best Real Estate Agent" in the 2008 Boulder County Gold People's Choice Awards. The winners of the annual BOCO Gold are voted for by the people in Boulder County, and the awards recognize the people, places and things that make Boulder County a wonderful place to live, work and play.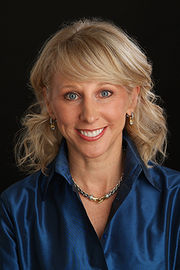 The Bernardi Real Estate Group has been assisting buyers and sellers of residential real estate in Boulder County for over 25 years. In 2007, Coldwell Banker recognized the Bernardi Real Estate Group as the #1 team in Colorado, and the #4 team across the United States.
The key to Karen's success is her unique and innovative approach to real estate. She has organized a team of full-time, dedicated professionals who specialize in each specific area of the real estate process. By doing so, she has in-house specialists that guide buyers and sellers through-out the entire process from start to finish. "We take customer service very seriously and put our clients' needs first. In a tight real estate market people need a good agent to give them the straight scoop on their real estate investments- and these are investments," Bernardi explains. Karen is also very committed to marketing her listings by using the best tools available. She has an exclusive partnership with Luxury Home Magazine, the leader in the market specific presentation of luxury homes and the luxury lifestyle. She also showcases her listings in the Boulder Daily Camera, and throughout numerous on-line resources.
Karen and her team serve the real estate needs of buyers and sellers throughout Boulder County including the city of Boulder, Louisville, Lafayette, Longmont, Lyons, Erie, Superior and surrounding communities. She is also an active member of the Boulder Area Association of Realtors. Karen's expertise is known outside of Boulder County as well, because she is a noted speaker at real estate events across the U.S. and Canada, including Mike Ferry Seminars, The National Association of Realtors, and the Colorado Association of Realtors annual Rally. In addition to real estate, Bernardi and her team are involved in numerous charities and philanthropic foundations. This list includes the Emergency Family Assistance Association (EFAA), The Children's Hospital, Impact on Education and Intercambio de Communidades among others.
For more information on real estate services from Karen Bernardi and the Bernardi Real Estate Group, please call 303-402-6000, or contact Karen via email at KarenB@BernardiRealEstate.com. Additional information is available online at BernardiRealEstate.com.