HAMILTON, Mont. – (Oct. 10, 2008) –
Jane Iten, founder of
The Iten Company
has been selected by Goldline Research as one of The Most Dependable™ Luxury Real Estate Professionals of The West for 2008. The list of The Most Dependable™ Luxury Real Estate Professionals of The West is scheduled to be published in the September 29th issue of Forbes Magazine. Jane Iten, The Iten Company was chosen in this region to receive this prestigious award.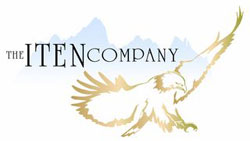 "I am honored to receive this prestigious award on behalf of myself and my excellent and diligent staff, without whom it would not have been possible. I have set the bar high, and they have cleared it.""Jane Iten, The Iten Company truly distinguished itself during our evaluation of the industry," said Allen Scott, Research Director, Goldline Research. "The firm met or exceeded every expectation we have for holistic, client-centric firms."The emphasis of this unique real estate company is on creating and preserving properties bordering national forest and riparian areas with potential as recreational ranches and luxury retreats. Over the past two decades, The Iten Company has become the leading ranch and luxury property agency in Western Montana due to knowledge of the area, knowledge of the industry, and good old-fashioned hard work. Jane's invitation into the elite and prestigious
Who's Who in Luxury Real Estate
organization is a further testament to her dedication. The company serves the Rocky Mountain states of Montana, Idaho, Wyoming and Colorado.Goldline Research is a third-party, independent research firm specializing in evaluating professional services firms. Goldline Research undertakes an extensive, in-depth research process to review all qualified companies in a respective area. Its proprietary research process includes individual company interviews and quantitative analysis of key company data, as well as customer reference checks to confirm high levels of customer service. Those companies that ultimately earn Goldline Research's Most Dependable™ designation demonstrate a commitment to service unparalleled in their industry.