SAN FRANCISCO – (Oct. 6, 2008) –
I told you
to hold on to your hat. Even though the economic rescue plan was signed last week by the President, the stock market reacted as if it didn't get the news. Two points to note: first, this economic upheaval is a global issue, not just national. The stock exchange reacted based on what happened in earlier time zones. Although we have a plan, many other nations are still grappling with what to do. Iceland is in dire straits and could become an iceberg. And secondly, this is not just about housing anymore. We are in a recession and the market is reflecting the economic woes.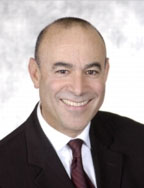 The main purpose of the plan was to unclog the financial system and keep credit flowing. The plan was to act like an ad hoc Drano with the intention of getting money flowing for businesses and home loans. The Treasury will need to quickly begin implementing in order to make sure the plan has it desired effect. Nearly 70 percent of our GDP is based on consumer spending. And therefore our financial health depends on the free flow of credit.The plan will not stop the recession, but it may lessen its harshness and reduce the period of time it will take to recover. It is a step in steadying the patient – the economy. We will know it is working by watching four credit market signs according to Kathleen Pender's article in last Sunday's SF Chronicle. The four markets include: 1) Three month treasury bill yields – yields have been driven down to under a half percent. It needs to get back to 2 percent. 2) The Libor rate – the rate at which banks loan to each other. It should be close to the federal funds rate – 2 percent. Last week it was at 6 percent. 3) The Ted spread – this is the difference between the 3-month Libor and the 3-month Treasury yield. It is about .5 percent and it needs to get above 1 percent. 4) Corporate bond spreads – this is the difference between high-grade corporate bonds and junk bonds. The spread currently is about 6.5 percent. In May 2007 it was 1.5 percent. A reasonable rate would be around 4 percent. These are the litmus tests. If they return to more reasonable numbers then the plan will have worked. Now you know what to watch for.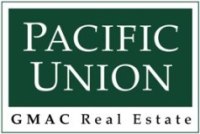 How does all of this affect the housing market? Our September sales, both open and closed, were up over last year, however average sales price was down by an equal amount. The lower end of the market continues to dominate the number of sales driving both median and average price down. The higher end of the market has been less active due in part to the cost and terms of jumbo loans (those loans over $729,750) and that buys in the higher price ranges are more discretionary.Volatility in the financial markets, increasing unemployment and uncertainty in the direction of the economy is putting up a yellow flag for a number of buyers. It is almost like putting the process on pause. Open house activity has slowed in some markets like Marin and the wine country. The East Bay and San Francisco are still seeing decent numbers for homes that are open for the first and second times, but the numbers of buyers is declining. Transactions are taking longer to close as banks and mortgage companies are demanding more documentation and requiring buyers to meet more stringent guidelines. The volatility of the economy is also taking its toll. One buyer walked away from a large deposit due to their rapidly changing financial position. Yes, just like the financial markets, the housing market is feeling the stress. For those brave and financially stable buyers, there are rewards in negotiating exceptional values. As has been said many times, the best time to buy is when others aren't.Believe it or not, there are still multiple offers. Again with most occurring under the million dollar range. Those properties that are competitively priced (some would say well below market) and in the most desirable neighborhoods are receiving a great deal of attention. For example, a REO 3-bedr. 2-bath home in Larkspur priced at $789K received 22 offers and, from my understanding, went over a million. Go figure. Most multiples are receiving between 2-4 offers and going a little below or above list price.Next week will be the full review of September numbers around the Bay. I believe those numbers will reflect what I have been reporting over the last four weeks – sales numbers are up over last year, median/average prices is dropping, and inventories are declining as distressed properties are being sold and fewer listings are coming on the market.Until then,
buckle up
.
Editor's Note:
Avram Goldman
is the President and CEO of
Pacific Union GMAC Real Estate
in the San Francisco Bay Area.