I
raced successfully
in the
Nation's Triathlon
on September 14 in 98-degree weather! The Olympic-distance race around our nation's capital was incredible.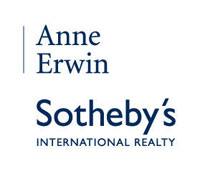 I am so irrevocably grateful for the opportunity to have raised over $5,000 of the $3 million raised at the Nation's Triathlon to find a cure for leukemia and lymphoma, to have trained with Team In Training, to have had a triathlon partner like Lindsey and coach like Bob, to have been supported by numerous individuals and businesses, to have raced in memory of a few remarkable individuals, and to have created countless memories throughout the entire journey. Thank you to everyone for your donations, words of encouragement, and thoughts and prayers.View race photos here:
http://s211.photobucket.com/albums/bb77/kingemilyc/Nations%20Triathlon/
View my website for an in-depth report on the race!
www.fightbloodcancer.com
.
Many thanks to my Gold sponsors:
Anne Erwin Sotheby's International Realty
Coastal Kitchen and BathMartha's GardenScott and Associates BuildersSelectwoodSpecial thanks to the other businesses who have supported me: Jay Clark, Yoga on York, Bagel Basket, Liquid Dreams Surf Shop, Surface Skate Shop, Inn On The Blues, Signature Title, Rick's Restaurant, Papa Wheelies, Integrated Development Corporation, Bull Shirt Screenprinting