FRONT RANGE, Colo. – (Sept. 5, 2008) –
Coldwell Banker Residential Brokerage
, Colorado's leading real estate firm, has announced the dates for its annual "Ride the Range" bicycle ride fundraiser to benefit various charities through the Coldwell Banker Community Fund. The 300-mile bicycle ride is scheduled from September 8-12, 2008 and will encompass a course spanning the Front Range from Colorado Springs to Fort Collins and back down to Denver as cyclists visit all 14 Coldwell Banker offices along the way, including offices in Conifer, Evergreen, Longmont and Boulder.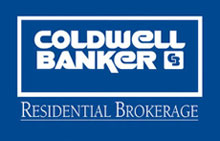 Participants in the Ride the Range fundraiser will enjoy outstanding scenery and diverse terrain through nine counties, in addition to great camaraderie during the five-day ride. Funds raised through sponsorships and by riders will benefit charities supported by the Coldwell Banker Community Fund, including Habitat for Humanity, the American Cancer Society, the Kempe Foundation, Up with People, Local Youth at Risk Organizations, the LUPUS Research Foundation, the Windsor Tornado Community Fund, and more."Last year's Ride the Range event was a huge success thanks to our corporate sponsors and supporters, and we expect this year to be even bigger," said Chris Mygatt, President of Coldwell Banker Residential Brokerage in Colorado. "Beginning in Colorado Springs, the event will include 11 stage routes all the way to Fort Collins and back to Denver. This event would not be possible without our business partners and community leaders who lend their support. Visit
www.cbridetherange.com
for more information and to sign up as a sponsor, make a pledge, or register to participate."The "Ride the Range" fundraising goal is at least $20,000 net and more to help fund Coldwell Banker's preferred charities in Colorado. Coldwell Banker Residential Brokerage is encouraging its local, state, and national affiliates and business partners to become sponsors, make donations, and/or participate in the ride. All Coldwell Banker agents and support personnel are also encouraged to participate and invite their friends and colleagues in the real estate business to help with this worthy cause. All cycling enthusiasts in general are invited to join in the effort, in addition to neighbors, friends, and family members. You can also help coordinate the event and assist cyclists as a volunteer during all or portions of the ride.Remember, the Ride the Range bicycle tour to for the Coldwell Banker Community Fund is September 8-12, 2008. You can make a pledge, a contribution, become a sponsor, and register to participate today by visiting
www.cbridetherange.com
.