Board of REALTORS® Million-Dollar Club Member Joins Beacham & Company
Posted by Dac Carver — August 28, 2008
ATLANTA – (Aug. 29, 2008) –
Wight Mixon, the current Vice President of Professional Development for the Atlanta Board of REALTORS®, has joined
Beacham & Company, REALTORS®
as a sales associate.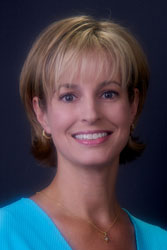 Mixon comes to Beacham & Company from the Buckhead office of Harry Norman, REALTORS®, where she was the 2001 Branch Rookie of the Year and achieved Life Member status in the Atlanta Board of REALTORS® Million Dollar Club.She is a native Atlantan and daughter of Alice McDonough, who has been active in Atlanta residential real estate for more than 35 years and is a past-president of the Atlanta Board of REALTORS® and the 2003 Atlanta Realtor® of the Year.Mixon has established her own reputation as an industry leader as she has now served as vice president of the Atlanta Board of REALTORS® three times in addition to serving as a director from 2003-2005 and as the chairman of the 2007 Million Dollar Club.Beacham & Company founder Glennis Beacham praised Wight as one of the brightest young stars in Atlanta real estate."Wight is doing an excellent job of continuing her mother's legacy in Atlanta real estate," Beacham said. "She has proven herself to be a very successful agent in her own rite and is a wonderful ambassador for our industry. I can't imagine any buyer or seller being in any better hands than with Wight."A fervent pursuer of continuing education, Mixon has achieved several important real estate designations including Accredited Buyer Representative, Accredited Seller Representative, and Certified Luxury Home Marketing Specialist.Beacham & Company, REALTORS® is a full-service boutique real estate company specializing in luxury real estate. The company was founded in 2006 by Glennis Beacham, one of Atlanta's most celebrated real estate agents over the last 15 years. The firm has the highest average sales price of any general brokerage company in metro Atlanta at $1.7 million and is the top selling office in Buckhead by dollar volume of homes sold for more than $1 million. For more information about Beacham & Company, go to
www.beacham.com
or call 404.261.6300.