Kentwood City Properties Rolls Out the Red Carpet for Democratic National Convention Attendees
Posted by Angela Miles — August 21, 2008
DENVER – (Aug. 22, 2008) –
Kentwood City Properties at 17th and Wynkoop in downtown Denver is rolling out the red carpet for the huge contingent attending the Democratic National Convention (DNC) slated for August 25-28, 2008. The leading real estate firm, one of three premier offices that comprise
The Kentwood Company
, is taking advantage of the national spotlight to showcase its listings and strong presence in the downtown real estate market. Kentwood City Properties is doubling the number of brokers and support personnel on duty at its office during the DNC, extending office hours, providing an interactive television in its window, and much more throughout the convention.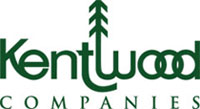 "We will have a red carpet on the sidewalk at our office during the DNC and are welcoming delegates and visitors from all over the country," said Dee Chirafisi, broker/co-owner of Kentwood City Properties. "This is a great opportunity to introduce visitors to our incredible downtown. We will not only be sharing real estate information, but are also presenting ourselves as a concierge service and the top resource for what to do while visiting downtown Denver. As Denver Mayor John Hickenlooper said about Denver during the week of the DNC…We are open for business!"Kentwood City Properties will showcase a 42-inch plasma TV in its window so those who drop by can view all of its listings, plus information about the Jazz and Blues Festival and other events happening downtown. Office hours are extended to 7 p.m. each evening and staff members will be giving away free DNC balloons featuring the Kentwood logo.The company will also provide walking maps of downtown Denver compliments of the Downtown Denver Partnership, selling tickets to the Jazz and Blues Festival, and providing ticket information for the annual Taste of Colorado event. Brokers and staff members will be available to tell conventioneers about real estate opportunities in downtown Denver and all the things that are happening during the DNC. The office will also be nicely decorated with new displays and other appointments."The Denver real estate outlook continues to gain momentum," said Chirafisi. "Recently, CNBC identified Denver as one of the top cities in the country to keep an eye on for continued strength. Also, the most current S&P/Case-Shiller Home Price Index highlighted Denver for its positive real estate market. The consensus is that the Denver market has already reached bottom and is expected to improve."For more information on real estate opportunities from Kentwood City Properties and its "Red Carpet" celebration during the Democratic National Convention, contact a leading broker at 303-820-2489 or stop by the company's office at 17th and Wynkoop.
ABOUT THE KENTWOOD COMPANIES
The Kentwood Company is comprised of The Kentwood Company in the Denver Tech Center, The Kentwood Company at Cherry Creek, and Kentwood City Properties in downtown Denver. For more information, visit the leading real estate company online at
www.KentwoodRealEstate.com
.