Harry Norman, Realtors® Broker Leads the Way as Company's First Certified EcoBroker
Posted by Alisa Bennett-Hart — July 21, 2008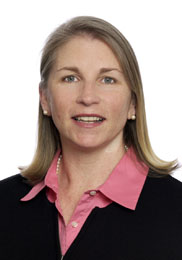 ATLANTA – (July 22, 2008) –
Harry Norman, Realtors®
East Cobb Office sales associate Roseann Blacher is the company's first certified EcoBroker. When Blacher took the course to help her offer green building and marketing advice to clients and customers in October of 2007, she never realized that she would be the beginning of a green wave. Currently, Harry Norman, Realtors has 68 certified EcoBrokers with the 46 in the Buckhead Office representing the highest number of EcoBrokers in one office anywhere in the world.Blacher is committed to sustainable living. She is a charter member of the Friends of Smithgall Woods Conservation Area; she is also a member of the Nature Conservancy, Georgia Trust for Historic Preservation, National Trust for Historic Preservation and a member of Georgia Organics, promoting sustainable agriculture. For more information about green building or sustainable living, please call Roseann Blacher at 770-509-4447 or email her at
roseann.blacher at harrynorman.com
.
About EcoBrokers
EcoBroker is the program designed to help communities, across the United States and internationally, take advantage of and encourage energy efficiency and sustainable design in real estate properties. Through EcoBroker educational courses, real estate professionals acquire the knowledge and resources to become Certified EcoBrokers® and assist clients in their pursuit of properties with green features and marketing of properties with green features. The Company serves real estate professionals, vendors, and the community by carrying out its mission to improve the quality of buildings, while reducing their impact on our natural resources and environment. Harry Norman, Realtors® is home to the largest group of EcoBroker certified Realtors® in one office in the world.
About Harry Norman, Realtors®
Founded in 1930, Harry Norman, Realtors® is Atlanta's oldest residential real estate firm with 20 offices and over 1,000 sales associates. Harry Norman, Realtors® is a wholly-owned subsidiary of HomeServices of America, Inc., a Berkshire Hathaway affiliate. HomeServices is the second-largest full-service independent residential real estate brokerage firm in the U.S. Through its affiliation with HomeServices of America, Harry Norman, Realtors® is part of a real estate family of 20,000 sales associates spanning 19 states. Harry Norman, Realtors® also achieves international exposure through membership in such exclusive real estate networks as Leading Real Estate Companies of the WorldTM the largest network of independent residential real estate firms, with 650 members representing 4,700 office and 120,000 associates across the U.S. and in over 20 countries. For additional information, visit
www.harrynorman.com
.