"Die Hard" Broker Celebrates 20 Years at Seattle's Oldest Brokerage
Posted by Robert Lockard — July 20, 2008
SEATTLE – (July 21, 2008) –
On July 15, 1988 a little-known film called "
Die Hard
" debuted in movie theaters and promptly changed the face of action pictures. That same day, a little-known real-estate broker named
Jane Powers
made her debut at
Ewing & Clark, Inc.
, Seattle's oldest real-estate brokerage, sparking a die-hard 20-year career.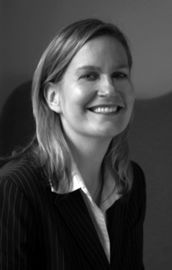 A Seattle native and University of Washington graduate and Varsity letterman, Powers is well-known by her clients and coworkers for her tireless work ethic, sincerity and dedication to those she represents."I feel so fortunate to have learned the ropes under Brian [Losh] and Betsy [Terry], who remain to this day the two most determined, talented and creative real-estate salespeople I have met during my 20 years in the business," Powers said. "It has also been a true honor and pleasure for me to represent my vast array of clients. The people are, no doubt, my favorite part of this business."So far this year alone, Powers and her partners at Ewing & Clark have closed
two sales in excess of $13 million
, the second- and third-highest sales in Seattle history."It is a pleasure to work with Jane [Powers]," said
John Brian Losh
, chairman/CEO of Ewing & Clark, and CEO/publisher of
LuxuryRealEstate.com
, an international network of top luxury brokers. "I opened my home a few days ago for Jane and other friends to gather and celebrate her 20th anniversary with Ewing & Clark. It was a great event, and she deserves our special recognition."Adept at managing the complexities of both sellers and buyers and providing the most professional and thorough service, Jane, along with Losh and Vice President
Betsy Terry
, has handled properties for the most influential and prestigious families of the Northwest. The average sales price of her properties is greater than $2 million.Powers enjoys many hobbies in her spare time. "In addition to doting on my nine nieces and nephews and dog, I am an avid swimmer and skier, and look forward every year to the
Luxury Real Estate International Conference
and ski trip."After 20 years, Hollywood is still producing
"Die Hard" sequels
, and Powers is still with Ewing & Clark, doing what she does best – making some of the biggest sales in Seattle history.To contact Jane Powers about her services, call 206-322-2840 or email
janepowers@ewingandclark.com
.
About Ewing & Clark Inc.
Ewing and Clark, Inc. has been Seattle's Broker of Fine Residences, Mansions and Estates since 1900. Unique among Pacific Northwest firms, the company expressly markets luxury properties. Under the umbrella of Ewing and Clark, Inc., customers will find services for commercial, investment, industrial, property management and insurance needs. Their International Division includes agents proficient in Japanese, Chinese, Italian and Spanish who are culturally attuned to the overseas markets. For more information, visit
www.ewingandclark.com
.