Lois Schneider Realtor is proud to announce our 2023 "Five Star Real Estate Professionals," recognized for excellence in their field: Cynthia Baker, Nancy Burrows, Barbara Harrison, Stephanie Kramer, Susan Lemkau, Regina McAuley, Sara Parker Henderson and Kara Thoms. Also recognized were our "Rising Stars" Amy McLaughlin, Rexy Bianco, and Linda Landy (not pictured).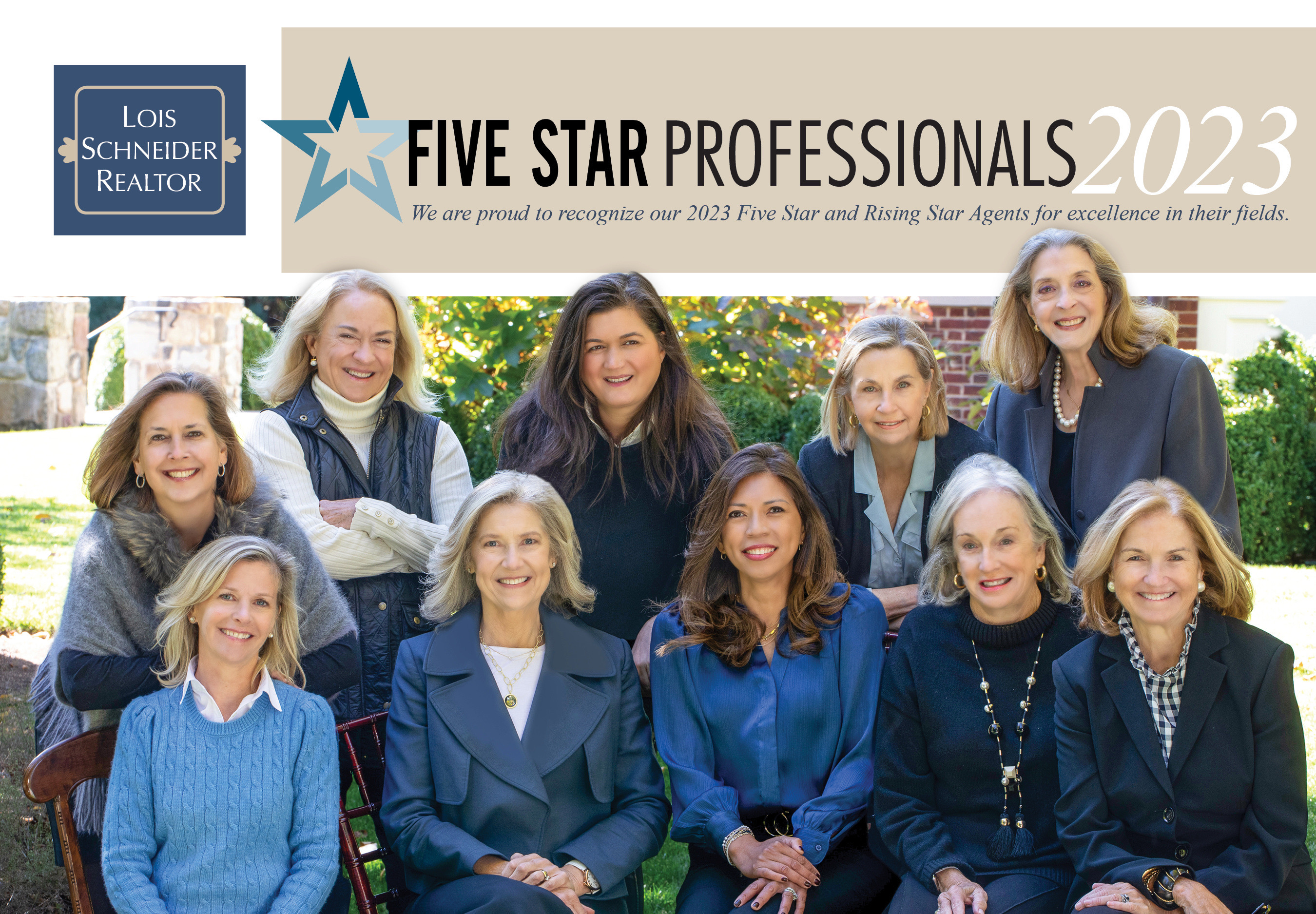 This distinguished program identifies and showcases real estate professionals in a local market with the highest scores in overall satisfaction. Realtors are evaluated by clients based on customer service, integrity, market knowledge, communication and negotiation skills, closing preparation, helpfulness, marketing, and overall satisfaction. Five Star Professional also identifies up-and-coming real estate agents in the industry for the "Rising Star" award for professionals who have been in the industry for less than 5 years. These up-and-coming real estate agents exhibit a strong commitment to client satisfaction and embody professional excellence.
For over 45 years, Lois Schneider Realtor has been a respected independent brokerage with the mission of putting people first. Congratulations to these outstanding professionals!