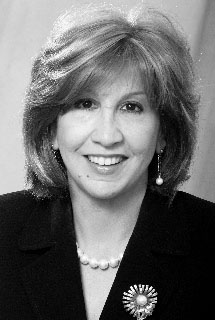 New York, NY, November 16, 2009- Tri-State Relocation Services (TRS), the trade association for relocation professionals in New York, New Jersey, and Connecticut has elected Silvana Malpelli, Senior Vice President, Director of Relocation and Broker Specialist Services at Brown Harris Stevens to serve on its 2010 Board of Directors. Established in 1991, TRS is a nonprofit corporation created to establish a multi-faceted forum with three primary objectives; service, education and promotion. TRS is an organization of relocation professionals from both the corporate and service industries, all doing business in the New York, New Jersey and Connecticut regional area.
"It is such an honor to be asked to serve on the Board of Directors of TRS and I hope to contribute many ideas and support this fabulous organization. I am very excited to be working with the top professionals in the industry", said Ms. Malpelli.
For more information on the group, visit their website at www.trsrelocationservices.com or call Ms. Malpelli at (212) 508-7362.
About Brown Harris Stevens
Brown Harris Stevens, established in 1873, is the premier provider of residential real estate services in New York. The company has offices throughout New York City, The Hamptons, North Fork and Palm Beach. Brown Harris Stevens offers more luxury residential exclusives than any other Manhattan firm, serves as the exclusive affiliate of Christie's Great Estates, Inc., a subsidiary of Christie's International PLC, the world's oldest fine arts auctioneer. For more information, please visit www.BrownHarrisStevens.com.