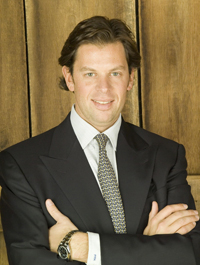 #1 Luxury Real Estate Firm, Klemm Real Estate, Litchfield County, Connecticut expands by purchasing Tierney Realty, Inc. opening an office in Roxbury to better provide real estate services to this vital area.
Jointly, David R. Klemm, president of Klemm Real Estate and Wayne Piskura, former owner of Tierney Realty, Inc. noted the long standing success and track records of Tierney founded in 1967 by Ed Tierney and Klemm founded in 1982.
"Local relationships in our communities have distinguished both firms. Tierney's consistently produced many transactions in Roxbury and Klemm produces the largest share of dollars with luxury transactions," Piskura commented.
Peter Klemm 
David Klemm, together with his family members Carolyn, Peter and Graham have lived over thirty years in Litchfield Country and stated how pleased they are to continue the concept of local people conducting local real estate ventures.
"Through the years," Carolyn Klemm Noted, "we have enjoyed a wonderful relationship with the Tierney people and look forward to many years of expanded real estate marketing and service for  sellers and buyers."