Beverly Hills, CA - (October 21, 2009) – Syd Leibovitch, owner and president of Beverly Hills-based Rodeo Realty, Inc. and a respected expert in the mortgage, real estate and banking industries, predicts 2010 will have the highest number of home sales possibly ever recorded in Los Angeles and Ventura counties. He believes these sales will result from multiple foreclosures and a pent up demand from buyers. Other factors include the drop in home prices, low interest rates and the fact that, in most cases, buying is now more affordable than renting. There will also be many more regular sales with sellers with equity. Many sellers have put off moving up due to fears about the real estate market and the economy. Now they are feeling more secure than they have in the last two or three years and are finally deciding to sell their home and buy a bigger one.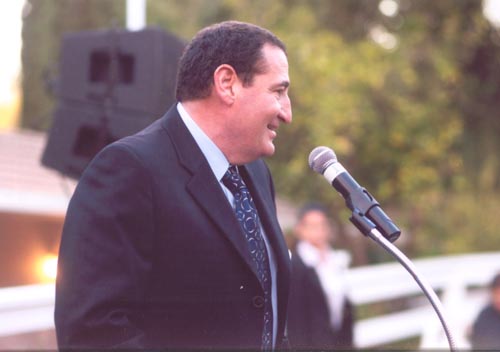 As banks release the inventory they have been holding back while they worked with borrowers, Leibovitch predicts the result will be three times the number of foreclosures sold in 2010 as in 2009. "I have met with several banks and at least three times the number seems to be the consensus, now that moratoriums are over and TARP funds have been paid back relieving the banks' pressure from the federal government to work with homeowners in trouble."
"There is a pent up demand," says Leibovitch, "due to banks stalling hundreds of thousands of foreclosures and people not putting homes on the market. Inventory levels of homes for sale are the lowest in decades in many areas. Would you buy a large home when you are told we might go into a depression or the financial system may collapse? People are starting to feel more comfortable about moving up. We have already seen multiple offers on the majority of the homes sold. Last year you couldn't give a house away and now there are sometimes as many as twenty offers on these same homes."
The influx of foreclosures combined with the many homes he expects on the market from move up sellers should provide the inventory needed to meet the pent up demand for home sales in 2010.
About Syd Leibovitch & Rodeo Realty, Inc.
Rodeo Realty, Inc. was founded in 1986 by President and Broker, Syd Leibovitch. Today the company is the largest single-owner real estate firm in California with 12 branch offices, nearly 1000 Realtors and annual sales and listings exceeding $3 billion. Leibovitch also owns LA Mortgage and Encore Escrow Company and is regularly consulted about real estate matters by the United States Congress, senators, mayors and other government officials.