September 2009. Donald Beyersdorf, Realtor at Illustrated Properties, in Palm Beach Gardens Florida is one 4% of REALTORS in the country who has earned the prestigious CRS designation. Donald was recently awarded The Certified Residential Specialist Designation (CRS) By the Council of Residential Specialists, the largest not-for–profit affiliate of the National Association of Realtors.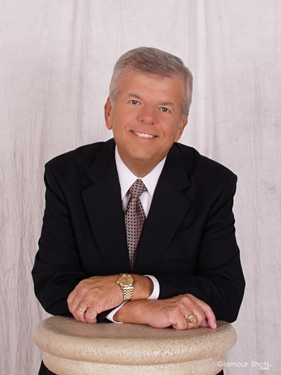 To receive the CRS Designation, Donald has completed advanced courses and has demonstrated professional expertise in the field of residential real estate. Fewer than 38,000 Realtors nationwide have earned the credential.
Home buyers and sellers can be assured that CRS Designees, like Donald Beyersdorf, subscribe to the strict Realtor code of ethics, have access to the latest technology and are specialists in helping clients maximize profits and minimize costs when buying or selling a home.
Donald Beyersdorf is a Platinum award winning Realtor/Sales Associate with Illustrated Properties. With a GRI and MBA degree, Donald prides himself with providing a highly professional approach to real estate. As a seasoned executive with such Fortune 500 Companies as Wachovia Financial, General Foods Corp., and Sunbeam, Donald has developed an extensive global network of clients. His performance driven results, have proven to his clients that his strong leadership, expertise in negotiation and extensive innovative marketing are just some of the keys to his great success.
If you are interested in buying or selling a residential property in Jupiter or Palm Beach Gardens, contact Donald Beyersdorf, CRS, GRI, MBA at 561.400.8230, toll free 877.294.7651, or visit his website www.DonBSells.com.