Luxury Real Estate Board of Regents Appoints Gulf Coast International Properties
Posted by Bente Madtsen — September 9, 2009
SEATTLE – (September 9, 2009) – Luxury Real Estate's Board of Regents announced today its continued expansion in Naples, Florida with Gulf Coast International Properties, which will be the exclusive representative of the Naples, Florida territory. LuxuryRealEstate.com is the most-viewed luxury real estate Web site in the world, featuring more than 60,000 high-end properties in over 100 countries.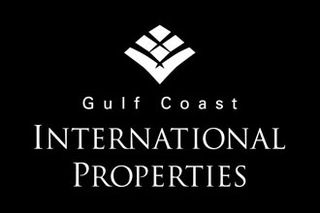 With over 60 years of combined full time real estate experience the owners of Gulf Coast International Properties offer clients an unparalleled level of knowledge and insight into the Naples luxury marketplace. They combine unrivaled client services, uncompromising integrity and an innovative local, national and international marketing strategy that unites exceptional properties with the exceptional experience.
"Gulf Coast International Properties has quickly become an important part of our international network, and I am pleased to appoint them as the Board of Regents Member for Naples, Florida," said John Brian Losh, CEO and publisher of LuxuryRealEstate.com, and CEO, chairman and broker of Ewing & Clark, Inc., Seattle's oldest real-estate brokerage.
The Board of Regents is a prestigious affiliation of luxury brokers, which forms the governing body of the global Luxury Real Estate network. It is comprised of 76 brokerage firms representing more than 600 offices and 1,900 luxury real estate professionals from around the world. Each Board of Regents member is selected because of his or her qualifications and commitment to the Luxury Real Estate brand.
For more information on Gulf Coast International, visit www.gulfcoastinternationalproperties.com/. For more information on the Board of Regents, visit www.Regents.com.
About the Luxury Real Estate Board of Regents

The Board of Regents is an exclusive network of the world's most elite luxury real estate brokers, comprised of the most legendary names in the industry selected by Luxury Real Estate CEO John Brian Losh. The Board of Regents is the governing body of Who's Who in Luxury Real Estate, the worldwide network of luxury real estate brokerage firms. Members of the Board of Regents are marketing experts, providing innovation and unparalleled service to their clients. For more information, visit www.LuxuryRealEstate.com or www.Regents.com.