An internationally known, year-round, luxury executive retreat centre in the Calgary region has sold for $13.1 million--Canada's most expensive residential real estate sale of the year.
The Falkridge centre in Priddis, which had been listed for $12.9 million, was sold to an unnamed Calgary oil and gas entrepreneur.
The property, which was owned by U. S.-based Haworth Inc., a manufacturing company, had competing offers.
The spectacular piece of real estate is located in the Foothills. The private compound is 27,000 square feet and sits on 5.26 hectares.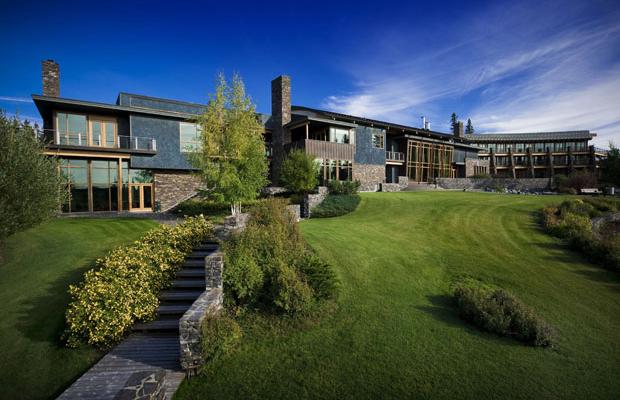 Since it was completed in 1997, Falkridge has played host to corporate executives, politicians and celebrities. It includes a main residence, guest house, gazebo and water tower.
Last month, the Herald reported that the 12,700-square-foot Elbow Park home of former Calgary Flames goaltender Mike Vernon sold for $10.3 million -- setting the benchmark for the highest MLS residential sale price in Calgary. It eclipsed the previous record sale in June 2008 of a six-bedroom Crescent Heights home which sold for $7.5 million.
People who can afford high-end properties probably have other substantial net worth in stock market holdings, said Russell Westcott, vice-president of the national Real Estate Investment Network. With the stock market up, their confidence is a lot higher, he added.
"If they're taking mortgages on it, we've never ever seen interest rates this low. So if you have to take any kind of financing on it, someone's quite silly if they don't take cheap, free money right now."
The Falkridge property, which has been described as an architectural masterpiece, is a private compound that features high-tech meeting spaces, opulent guest suites and a professional kitchen.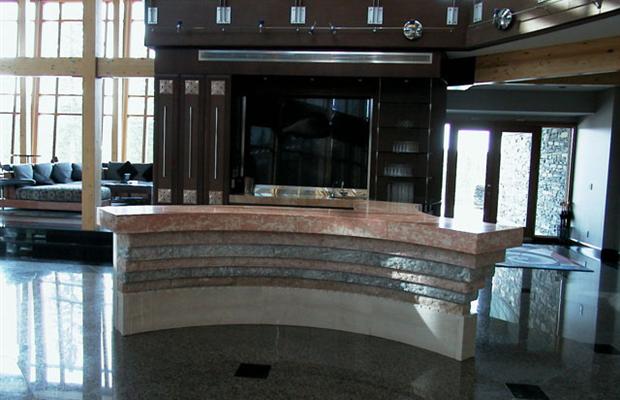 The one-of-a-kind property was sold through the services of Christa Frosch of Sothebys International Realty Canada and Joe Sather of Sather Real Estate in Calgary.
Falkridge was built by the Smed family of Calgary. All of the various Falkridge buildings were constructed between 1993 and 1997. Haworth bought Calgary-based Smed International and its assets, including Falkridge, in 2000.
"When this was built, it was built as a testament to the value of good architecture and design here in Alberta," said Mogens Smed, who was the founder, CEO and chairman of Smed International, and is now founder and CEO of DIRTT(Doing It Right This Time)Environmental Solutions in Calgary.
Smed International operated from 1982 to 2000.
The Falkridge facility evolved as a five-year plan, said Smed.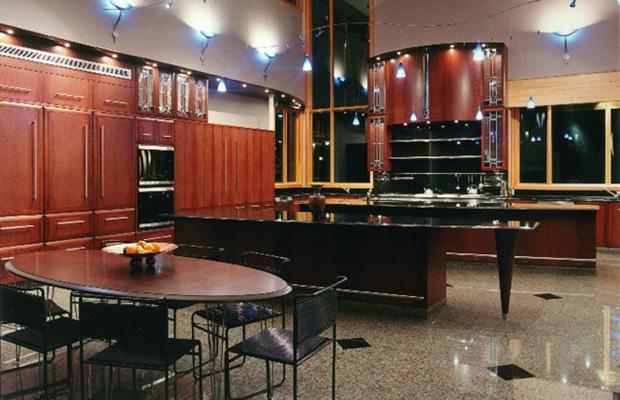 "It was designed for business not so much as a personal home at all," he said. "It would be common for us to have 20 or 30 people staying there on any given night."
Haworth did not comment on the sale of the property.
At 15,000 square feet, the main residence at Falkridge is comprised of seven guest suites, an industrial chef kitchen, dining room, lounge and a media room that accommodates more than 20 people. The home features Italian granite floors, custom glass railings and curved Sapele Pommele veneer doors. The great room, with its full floor-to-ceiling windows, boasts views of the Rockies. The room's altar bar focuses on a rare rose-coloured Italian marble --salvaged from Calgary's St. Mary's Cathedral--that has a long and valued Roman Catholic history.
The 12,000-square-foot guest house has six separate suites, each complete with heated tile flooring, spa-like ensuites and private balconies with mountain and golf course views. It also includes a lounge with fireplace, and a training and conference area. The gazebo features a large, professional kitchen.
The property is near the Priddis Golf and Country Club.
The family-owned and privately held Haworth, which is headquartered in Holland, Mich., is a global leader in the design and manufacture of office furniture and workspaces. Last month, it announced it was shedding about 600 jobs in Calgary over the next few months and throughout 2010 as it was consolidating its Calgary manufacturing operations to west Michigan.
The Vernon house was listed in early May at $10.5 million by Calgary realtors Rooney Cronin +Valentine.
The original listing described the home as a "Gracious Sandstone Estate Home privately nestled on a 10,000-square-foot lot along the banks of the Elbow River in coveted East Elbow Park.
mtoneguzzi@theherald.canwest.com