Christine Lasala-Bahmer of Gloria Nilson GMAC Real Estate in Monroe Township Receives GRI Designation
Posted by Meryl L. Mosack — September 2, 2009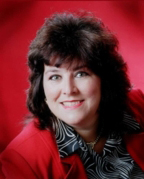 MONROE TWP, N.J., September 3, 2009 – Christine LaSala-Bahmer, a sales associate with Gloria Nilson GMAC Real Estate in Monroe Township, recently received her GRI designation from the Graduate REALTOR® Institute. With over 14 years of Real Estate experience, LaSala-Bahmer adds this professional designation and advanced education to her already impressive real estate background.
"Buying and selling property is a complex and stressful task and often the biggest single investment my clients will make in a lifetime," says Christine LaSala-Bahmer. "The comprehensive training I received in the GRI program has provided me with the most up to date real estate trends and issues. My Premier Service™ philosophy coupled with the GRI training enables me to go the extra mile for my clients," LaSala-Bahmer continued.
Developed for members of the NATIONAL ASSOCIATION OF REALTORS®, the GRI program includes 90 hours of coursework on various topics such as marketing and servicing listed properties to real estate law. The Graduate REALTOR® Institute (GRI) symbol is the mark of a real estate professional who has made a commitment to providing a superior level of professional services by earning the GRI designation. REALTORS® with the GRI designation are highly trained in many areas of real estate to better serve and protect their clients.
"Christine has dedicated her time and money to expand her real estate education, and increase her level of professionalism. I am proud that she has earned the distinguished GRI designation. Her clients can count on receiving the knowledge, guidance and Premier Service™ they need to make their transactions go smoothly," says Regina Haimer, Branch Executive of Gloria Nilson GMAC Real Estate in Monroe Township.
The Monroe Township office of Gloria Nilson GMAC Real Estate is located at 1600 Perrineville Road, in the Concordia Shopping Center. To reach Christine LaSala-Bahmer directly, call 609-395-6621 or her cell 732-406-1165 or email her at clasalabahmer@gnrgmac.com. For information about properties available, visit www.glorianilson.com.
About Gloria Nilson GMAC Real Estate
Gloria Nilson GMAC Real Estate has 16 offices and more than 600 sales associates throughout New Jersey. Owned by SCS Realty Investment Group, LLC, led by Dick Schlott, the company is a franchise of GMAC Home Services, which is owned by Brookfield RPS, a division of Brookfield Asset Management Inc. BRPS has one of the largest relocation companies in the world and its Realtor® network is nearly 30,000 strong, based out of 1,500 locations across North America.