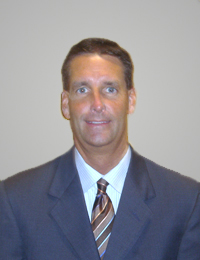 Savannah, GA- Real estate professional Warren Flick recently joined Cora Bett Thomas Realty & Associates as a sales associate. In his position, Warren represents clients in buying and selling distinctive property throughout the Hilton Head and Bluffton area.
"We warmly welcome Warren to our team of accomplished sales professionals," said Cora Bett Thomas, founder and CEO of Cora Bett Thomas Realty & Associates. "Warren's vast knowledge of the Low Country and the luxury real estate market make him an outstanding real estate specialist."
"I'm excited to be part of a real estate company with the knowledge and reputation of Cora Bett Thomas Realty," Flick said. "The most important job that I have is to meet and exceed client's expectations in customer service. Cora Bett Thomas Realty shares that commitment to deliver the ultimate in customer service."
Warren has lived in Georgia and Hilton Head for the past 16 years and has vast experience as a Luxury Home Specialist. When not working you can find Warren on the golf course or on the beach. He is also very active in the community.
ABOUT CORA BETT THOMAS REALTY
With listings for the area's finest residential and commercial properties, Cora Bett Thomas Realty & Associates, is an exclusive affiliate of Christie's Great Estates (Savannah, Ga. and Bluffton and Hilton Head Island, S.C.) and Mayfair International Realty and a longtime member of Who's Who in Luxury Real Estate, The Board of Regents, Luxury Portfolio, and Leading Real Estate Companies of the World (formerly RELO). The firm dominates the luxury real estate market along the Georgia and South Carolina coast, with offices based in Savannah, Ga. and Bluffton and Beaufort, S.C. Under the leadership of founder and CEO Cora Bett Thomas, the company features an expert team of agents who specialize in historic homes, luxury condominiums, commercial real estate, investment property, land and waterfront property. For additional information, please visit www.CoraBettThomas.com online or call 912.233.6000.