Steve Oesterle Joins Long Mortgage Company
Posted by Georgia Lacy — August 23, 2009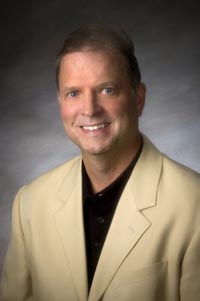 (TUCSON, Ariz.) Long Mortgage Company welcomes mortgage specialist, Steve Oesterle, as the new Home Mortgage Consultant for Long Realty Company's Houghton Southeast and Sahuarita offices.
"What he has gained from his experience is the ability to understand his client's needs. Understanding someone's needs is the single most important step in helping our clients achieve their goals of home ownership," said Lee Flenard, President of Long Mortgage Company.
Oesterle has an exceptional 10 year career in the mortgage industry, holding positions such as a Mortgage Executive for Coldwell Banker Home Loans and Chase Bank. Steve is originally from the Washington D.C area and received his finance degree from the Indiana University of Pennsylvania.
About Long Mortgage Company
Long Mortgage Company, one of the top lenders in southern Arizona, is part of HomeServices Lending, a partnership between HomeServices of America and Wells Fargo Home Mortgage. HomeServices of America is the second largest real estate holding company in the United States, with 20 brokerages across the United State. Long Mortgage's affiliation with Wells Fargo Home Mortgage, the nation's leading mortgage origination company, helps Long Mortgage to provide innovative loan products to its customers. www.longmortgage.com
Note: All first mortgage products are provided by HomeServices Lending, LLC Series A dba Long Mortgage Company. Long Mortgage Company may not be available in your area. ©2009 Long Mortgage Company. All Rights Reserved. An Equal Housing Lender.