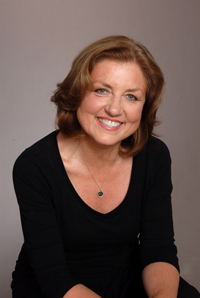 San Francisco, CA – August 5, 2009 – Hill & Co. Real Estate announced today that one of San Francisco's most seasoned REALTORS®, Beth Kershaw, has joined the firm. Located at the company's Noe Valley office, she will represent buyers and sellers of residential and investment properties throughout San Francisco, with an emphasis on Noe Valley, Glen Park and their surrounding neighborhoods.
Ms. Kershaw became a real estate agent in 1984, and earned her Broker's license in 1996. She has been a top agent throughout the years. Clients attribute her success to her knowledge of the market, network of contacts, attention to detail and her ability to negotiate favorable outcomes.
"We are delighted that she is joining us," said Jay Costello, president of Hill & Co. "We have known and respected her for years. She has all the qualities we hope to find in a REALTOR®. We know she will be a wonderful addition to our roster of agents."
Originally from Connecticut, Ms. Kershaw drove across country and moved to San Francisco in 1976. She worked as a Registered Nurse for the next 10 years. She says that the experience gave her the opportunity to develop great listening skills, compassion and the ability to work with a variety of people, all of which served her well when she entered real estate.
Ms. Kershaw has lived with her husband Don in Glen Park since 1988. In December 2004, they traveled to Russia to adopt their daughter Kristina, who was 11 years old at the time. On occasion, they will go to their home in Glen Ellen in Sonoma County and tend to the vegetable garden.
Hill & Co.
Founded in 1956, Hill & Co. Real Estate is a San Francisco brokerage long associated with the City's finest properties. With three offices and nearly 100 full-time agents, the company enables clients to successfully navigate San Francisco's complex real estate market. Two additional Hill & Co. offices provide property management and rental services. For more information, visit www.hill-co.com.