This summer the heady, exciting and above all glamorous world of Formula One racing comes to Valencia. While the city does have a racing circuit, the 2009 'European GP' will be held in the streets of this vibrant Spanish city. Other than the classic Monte Carlo GP this is the only street Grand Prix in Europe, and one of just three overall. It could be a sign of things to come in F1, for if F1 bigwig Bernie Ecclestone would have his way, the British and French GPs would also see Ferraris, McLarens, Renaults and Brawns tearing past the famous landmarks of London and Paris respectively.
For now, Valencia has that honour, with a specially designed course taking the Formula One stars through the main boulevards that link the stylishly classic part of town with the ultramodern marina area. En route, the cars will be racing against a backdrop of dramatic modern buildings designed by Valencia-born architect Santiago Calatrava. With such iconic imagery being beamed to billions across the world, it once again confirms Valencia's rising star in the line-up of leading international cities.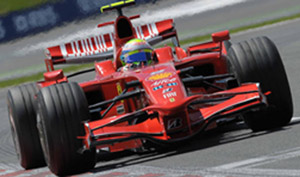 The second edition of this Grand Prix will see a much-altered field in which Brawn's Jenson Button and Sebastian Vettel in the Red Bull Renault will be top contenders. Last year's race was won by Felipe Massa in the Ferrari, with local hero and twice world champion Fernando Alonso retiring midway. Though pricey, tickets are in great demand, but perhaps the most elegant option is the 'Gourmet Village' one, which combines refined cuisine in a specially constructed restaurant at the back of a grandstand with the glamour of a front row seat.
European GP, Valencia, 21-23 August 2009
Friday 21
First practice: 10.00-11.30 (09.00-10.30 BST)
Second practice: 14.00-15.30 (13.00-14.30 BST)
Saturday 22
Third practice: 11.00-12.00 (10.00-11.00 BST)
Qualifying: 14.00 (13.00 BST)
Sunday 23
Race: 14.00 (13.00 BST)
For more information visit www.valenciastreetcircuit.com/index_eng.html
Some properties with views to the Grand Prix circuit:
http://www.rimontgo.com/for-sale/apartment-valencia-avenida-francia-V585/
http://www.rimontgo.com/for-sale/apartment-valencia-avenida-francia-V438/
And some properties close to the circuit and the City of Arts and Sciences:
http://www.rimontgo.com/for-sale/apartment-valencia-avenida-francia-V534/
http://www.rimontgo.com/for-sale/apartment-valencia-avenida-francia-V509/
http://www.rimontgo.com/for-sale/apartment-valencia-avenida-francia-V430/