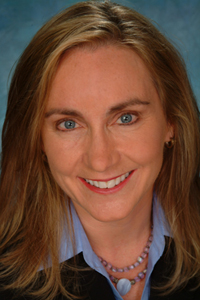 PRINCETON, N.J., June 30, 2009 – Rhonda Molesphini has joined Gloria Nilson GMAC Real Estate of Princeton as a sales associate. With 27 years of Real Estate experience, Molesphini combines her professional background with a commitment to helping her customers achieve all of their real estate goals.
"As a full time Real Estate Professional, I am dedicated to listening to your needs, focusing on your desires & surpassing your expectations! Helping people is my passion," says Molesphini.
Rhonda Molesphini has been a resident of Somerset County since 1990. She is a mother of two sons & one daughter, and also enjoys skiing & sailing. Dedicated to building her business skills and expertise, Molesphini is a Certified Relocation Professional and an Accredited Staging Professional. She is a Graduate of Rollins College.
"Rhonda is so strongly committed to helping customers find the right home and making sure her seller get the right buyers. I am so delighted she decided to join my office," says Carol Mucerino, Branch Manager of the Princeton office of Gloria Nilson GMAC Real Estate.
The sales associates of Gloria Nilson GMAC Real Estate provide Premier Service®, an innovative system that puts customer service guarantees in writing and invites consumers to evaluate their experiences afterward. Premier Service® promises consumers consistent and measurable levels of service rated by an independent survey.
Rhonda Molesphini services Princeton, Pennington, Hopewell, Montgomery Twp, Rocky Hill, Plainsboro, West Windsor, So. Brunswick, Kingston, Lawrenceville & Kendall Park.
The Princeton office of Gloria Nilson GMAC Real Estate is located at 33 Witherspoon Street. To reach Rhonda Molesphini directly, call 609-921-2600 x113 or email rmolesphini@gnrgmac.com. For information about properties available, visit www.glorianilson.com.
About Gloria Nilson GMAC Real Estate
Gloria Nilson GMAC Real Estate has 16 offices and more than 600 sales associates throughout New Jersey. Owned by SCS Realty Investment Group, LLC, led by Dick Schlott, the company is a franchise of GMAC Home Services, which is owned by Brookfield RPS, a division of Brookfield Asset Management Inc. BRPS has one of the largest relocation companies in the world and its Realtor® network is nearly 30,000 strong, based out of 1,500 locations across North America.