SARASOTA, Florida—(June, 2009)— Michael Yawitz, an agent with Michael Saunders & Company, has been awarded the National Association of REALTORS® Green Designation, the only such designation recognized by NAR. He earned the prestigious designation after completing 18 hours of course work designed to instill a comprehensive knowledge of green homes and building.
Yawitz has been trained to understand what makes a property "green," is prepared to help clients evaluate the cost/benefits of green building features and practices; and distinguish between industry rating and classification systems. As well, he can discuss the financial grants and incentives available to homeowners, and help consumers assess a property's green potential.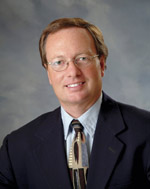 "As energy costs rise along with concern for the environment, homeowners are looking for innovative ways to save money and live responsibly," said Dick Gaylord, NAR's immediate past president. NAR's Green Designation was developed in response to growing consumer awareness of the benefits of resource-efficient homes and buildings. The designation helps consumers who care about energy efficiency and sustainable building practices identify REALTORS® who can help them realize their green real estate and lifestyle goals.
As an NAR Green Designee, Yawitz has gained the knowledge and the tools necessary to become a trusted green resource in the Sarasota market.
Michael Yawitz is an agent in the Longboat Key South office of Michael Saunders & Company, located at 440 Gulf of Mexico Drive. He can be reached by calling (941) 587-8091 or by e-mail atmichaelyawitz@michaelsaunders.com.