San Francisco, CA – May 12, 2008 – Pacific Union Real Estate is pleased to announce Jerry Rampelberg has been named Executive Director of the firm's successful Commercial Brokerage. A dual expert in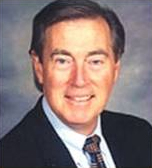 commercial real estate who has been with Pacific Union since 2000, as part of the management team Rampelberg now oversees a team of five top San Francisco brokers. He holds both a California Real Estate Broker's license and a California Real Estate Appraiser's license.
"I am pleased to announce Jerry Rampelberg as Executive Director. His expertise, talent, leadership and professionalism are an ideal fit for our commercial division," said Avram Goldman, President and CEO of Pacific Union. "His dedication and drive are the combination for success in this competitive industry."
A leader in the San Francisco real estate arena for the past 20 years, Rampelberg excels at providing his clients with an effective combination of real estate brokerage and evaluation services. His familiarity with the Pacific Union culture and the San Francisco commercial market are a winning match for clients and enhance his ability to proved strong leadership to his team of six brokers. Pacific Union commercial division brokers bring a combined experience of more than 30 years in commercial real estate. These leading professionals include: William Ferdon, Oron Maher, Stephen Shain, Doug Shaw and Cody Winchester.
"Pacific Union has long been the leader in commercial real estate and we are looking forward to expanding into the Landlord Representation market as well as continuing our presence in the Tenant Representation and Commercial Investment Sales," said Rampelberg.
To contact Rampelberg, call 415.834.3559 or email jrampelberg@pacunion.com.
Pacific Union Real Estate
Since 1975, Pacific Union Real Estate has thoughtfully matched generations of buyers and sellers throughout the entire Bay Area. Pacific Union focuses on delivering outstanding quality and unparalleled service to a full spectrum of discerning clients. Pacific Union is the 2008 recipient of two distinguished four star Americas Property Awards in association with CNBC and The New York Times as the Best Real Estate Firm in California and for the Best Real Estate Agency Marketing in the USA for superior marketing materials and client services in the luxury marketplace. A premier, locally managed brokerage with knowledgeable, experienced real estate professionals, Pacific Union takes a leading edge to new technology applications designed to enhance the client experience. For more information, visit www.pacunion.com.