Formerly #1 at Frank Howard Allen in Novato
Ross, Calif. (March 15, 2009)—Morgan Lane, a real estate brokerage specializing in luxury properties in Northern California, reports that it has attracted rising star Kyle Frazier to join its Kentfield, CA operation. Mr. Frazier was honored in 2008 as his office's top grossing agent and was recently featured on the cover of The Residential Specialist, a national publication for Certified Residential Specialists (CRS). Kyle's high profile interview in the CRS publication focused on his exceptional property pricing skills in the current marketplace.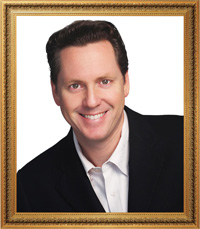 "Attracting Kyle to our team seemed like a natural move. Kyle's approach to client services dovetails with our company and culture well. In his first week at Morgan Lane, Kyle teamed with three different Morgan Lane professionals to provide his new and existing clients with the best professional services available. When joining Morgan Lane, I believe Kyle felt he would raise the bar in services for his clients. Kyle has been pleasantly surprised at the pace of our organization and the intense commitment to teamwork," said Mark A. McLaughlin, President of Morgan Lane Marin, Inc.
"I pursued the opportunity to join Morgan Lane as a means to leverage the company's proven track record and exceptional property marketing platform. I now have the finest marketing tools for my clients and immediate access to the most successful, entrepreneurial group of Realtors® in Marin County. During my first week at Morgan Lane, I was joined on three different client meetings by the President, the #1 Agent in Marin County, and Mill Valley's #1 agent for units sold in 2008." Kyle continued, "This teamwork does not exist at other real estate companies in Marin County. As a result, my clients are experiencing a very unique approach to real estate."
"We met Kyle late last year when he represented the seller in a transaction with our agent, Rick Keefer, who represented the buyer. Rick was impressed with Kyle's approach to business and encouraged Kyle to join Morgan Lane. As I grew to know Kyle, I was most impressed with his sense of calm in a complex business. Kyle, an attorney, family man and top performing Realtor®, is a perfect fit for Morgan Lane's culture of trust and teamwork," explained McLaughlin. "We look forward to Kyle's future at Morgan Lane."
Since opening in Marin County two and a half years ago, Morgan Lane has already become the #4 real estate company in the county for homes over $1 million. Morgan Lane's sales in 2008 exceeded $315 million through the efforts of only twenty-three Realtors®. This is an amazing set of statistics in this market.
"We attribute our success to three important factors," said Mark McLaughlin. "First, our clients have shown that they have a great deal of trust in our team. Second, our agents have a deep commitment to teamwork, encouraging each other to achieve their personal best. Finally, we are thankful for the 2,000 collaborating agents in Marin County." Morgan Lane currently operates Marin County offices in Ross, Kentfield, Mill Valley and Belvedere. Morgan Lane's operations include many of Marin County's top agents, cutting-edge marketing programs and state-of-the-art technology.
Morgan Lane is one of the most influential Northern California real estate companies with ten offices throughout Napa and Sonoma, Lake and Marin Counties.
For more information on Morgan Lane Marin, Inc., please contact Mark A. McLaughlin, 415-457-8200 or mmclaughlin@morganlane.com.
You can reach Kyle Frazier, CRS, at 415-350-9440 or via email at kyle@imaginemarin.com.