Veteran real estate agent Jacalyn Worth joined Town and Country Real Estate in Southampton, located at 50 Hampton Road in the Village. Formerly with the Corcoran Group in Southampton, Ms. Worth has been involved in the real estate industry for about 28 years.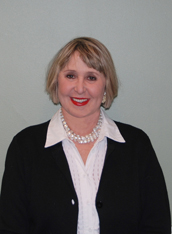 Jacalyn Worth is as tenacious in her work as she is in her follow up. Caring, knowledgeable, friendly and loyal, she works hard for customers and clients in every way to ensure a smooth, successful real estate experience.
Formerly from the Corcoran Group, Jackie, a Sag Harbor native, grew up on Sag Harbor Cove and now lives close to the water in her old neighborhood, where her family tree goes backs at least four generations. Who better to work with for buying, selling and renting a home from than a professional who knows the East End - from Southampton to East Hampton, inside and out. Originally in sales in the men's wear industry, Jackie also lived in Manhattan for 15 years until moving back in 1980 when she first entered real estate. This industry veteran is truly unmatched as far as the dedication, quality service and outstanding results for which she is known.   
Ms. Worth will be a welcome addition to Town and Country, according to Southampton real estate agent and office manager Nancy McGann, who has known Ms. Worth since they took a real estate course together nearly three decades ago.  
Owned by Judi Desiderio, Town and Country is the largest privately run real estate company on the East End, with offices located on both the North and South forks of the East End of Long Island.