DENVER (March 2009)– The Kentwood Companies, Colorado's Premier Real Estate Company, honored its top-producing real estate professionals for 2008 during a gala awards dinner held Monday, March 2, 2009 at the Barolo Grill in Denver. Thirty-nine Kentwood broker associates who recorded a minimum individual sales volume of $10 million or more were honored during the special evening. The Kentwood Companies enjoyed its ninth consecutive year of more than $1 billion in residential real estate sales last year with just 150 broker associates operating from three strategically located Denver offices.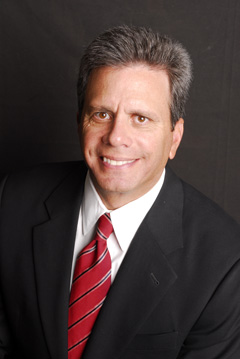 "Even during the most challenging times, these experienced professionals exceeded all industry expectations," said Peter Niederman, COO of The Kentwood Companies. "The success of these leading real estate brokers and our company as a whole can be attributed to several factors, including a sincere dedication to superior customer service, advanced marketing programs, and our focus on Internet technology. But it goes far beyond that. We attract the best of the best in the real estate business. The Kentwood Companies is widely known for its top-producing professionals who have established the national standard for individual sales production while working in a family environment where teamwork is paramount to success. I wish to personally congratulate our 39 honorees on an outstanding year in 2008."
"This was a very special evening for attendees and for The Kentwood Companies, said Dee Chirafisi, co-owner of Kentwood City Properties, one of three offices that comprise The Kentwood Companies. "It's particularly gratifying when considering the current tough state of the real estate market. It really is true that 'when the going gets tough, the tough get going.' Kentwood is truly the place to be for top-producing, experienced real estate professionals who are committed to success. We provide exceptional agent support, outstanding marketing programs, and the leading website presence in metro Denver. Kudos to all award winners, and I would also like to thank our gracious host Blair Taylor, owner of Barolo Grill."
Kentwood award winners will be featured in prominent display advertisement in the Denver Business Journal and The Denver Post.
The Kentwood Companies are dedicated to its legacy of being "Colorado's Premier Real Estate Company" through the highest producing, most knowledgeable, caring and experienced sales team in the country, offering the highest quality customer service experience. The Kentwood Companies are innovators known for unparalleled marketing strategies and superior Internet technology that places its clients in the best possible position.
The Kentwood Companies is comprised of The Kentwood Company in the Denver Tech Center, The Kentwood Company at Cherry Creek, and Kentwood City Properties in downtown Denver.
For more information, visit The Kentwood Companies online at www.DenverRealEstate.com.
# # #