DENVER (February 2009) – Peter Blank and Craig Mayer, two top-producing real estate professionals who comprise the Mile Hi Modern team specializing in real estate for modern living, have joined Kentwood City Properties in downtown Denver as broker associates.  Blank and Mayer bring a unique real estate aspect to Kentwood City Properties with their sincere passion for modern architecture, which is detailed on the team's informative website at www.MileHiModern.com.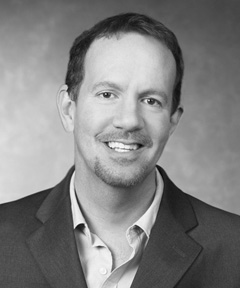 Peter Blank earned his real estate license in 2004 and is a member of the Denver Board of Realtors.  An architectural specialist, Blank's professional background includes a position as marketing director for a national chocolate company and owner of Peter Blank Design.  He has been featured in several HGTV Television segments and national publications, including the Wall Street Journal and the New York Times.  Blank and Mayer are proud sponsors of the Denver Modernism Show and Modern Neighborhood Tours to benefit a local Denver elementary school. 
Craig Mayer earned his real estate license in 2004 and is also a member of the Denver Board of Realtors where he earned the Million Dollar Roundtable Award for superior sales production in 2006 and 2007.  Mayer is a Certified Landmark Real Estate Professional for historic and unique properties and is focused on modern architecture and design in his real estate business.  He earned his Masters degree in Landscape Architecture and Environmental Planning from the University of California at Berkeley.  Mayer and Blank are both focused on "Green Technology" and an environmentally friendly lifestyle. 
The Mile Hi Modern Team's website at www.MileHiModern.com is the country's number one Internet site for modern real estate, including Mid-Century, International Style, California Contemporary, Urban Loft, and more.  Blank and Mayer specialize in architecturally unique properties representing a diverse blend of styles, including Art Deco, Prairie, Usonian, Eichler, Cliff May, and Post Modern, among others. 
"We joined Kentwood City Properties because it is one of three highly respected, locally-owned offices that comprise The Kentwood Companies," said Mayer.  "The firm is staffed with excellent brokers, and the energy and creativity of the Kentwood City office is a perfect match for us."
"Kentwood is ideal due to the company's outstanding support for our business and marketing model," said Blank.  "The company is focused on advanced technology and boasts a leading Internet presence, and the synergy and leadership is unsurpassed in the state."
For more information on real estate services from the Mile Hi Modern Team, contact Peter Blank at 720-849-1956, email peter@milehimodern.com.  Contact Craig Mayer at 303-785-3526, email craig@milehimodern.com.
            Kentwood City Properties, formed in 1999, is the newest member of The Kentwood Companies, known nationally as Denver's premier real estate company.  The company's street-front office at the corner of 17th and Wynkoop streets, directly across the street from Union Station, is comprised of nearly 45 of metro Denver's most experienced real estate professionals serving residential buyers, sellers, and developers.  For more information phone 303-820-CITY (2489), and visit online at www.Kentwoodcity.com.  
            The Kentwood Companies is comprised of The Kentwood Company in the Denver Tech Center, The Kentwood Company at Cherry Creek, and Kentwood City Properties in downtown Denver.  View all Kentwood listings at www.KentwoodRealEstate.com.