SYDNEY, AUSTRALIA - (January 2009) - The New York Times, arguably one of the world's most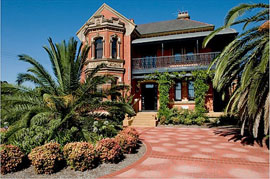 respected publications in the English-speaking world, has chosen Marquette Turner Luxury Homes as the expert for their "For Sale in…Australia" feature.
Choosing a former convent dating back to 1897 that has been converted into a luxury home as the subject of the Great Homes & Destinations article, journalist Virginia C McGuire reports from her conversation with our companies Co-President, Michael Marquette on the current state of the luxury real estate market in Australia, where international buyers are coming from, as well as some useful information on buying real estate in Australia.
You can read the article simply by clicking here
You can also view the slideshow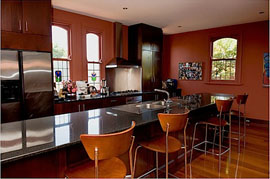 Having been named as The World's Most Outstanding Luxury Agency Under 2 Years Old by the Who's Who in Luxury Real Estate in 2008, the New York Times feature is yet another great example of the ability of Marquette Turner Luxury Homes to "Showcase Luxury Homes To The World," wherever they may be.
View more information on the luxury home featured in the article or contact Michael Marquette directly on +61 433 170 170 or via email michael@marquetteturner.com.au
Download the New York Times article as a pdf