PRINCETON, N.J., Jan. 22, 2009 –Ellen Calman, broker/sales associate with Gloria Nilson GMAC Real Estate of Princeton Junction, is helping her home sellers beat the market odds. In 2008, Calman's listings had an average of 18 days on the market, and sold for an average of 97.5 percent of the listing price. According to statistics from the Multiple Listing Service, the market area Calman serves had an average of 72 days on the market and homes sold for an average of 86.2 percent of list price.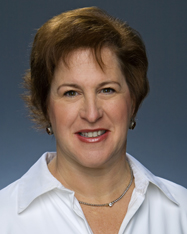 "The industry average for our market area is not bad, contrary what people may think, but these numbers truly exceed anyone's expectations," says Rosalee Rockafellow, branch executive with the Princeton Junction office of Gloria Nilson GMAC Real Estate. "Of course, Ellen's success is also that of her customers."
Calman explains that homes sell when they are well staged, priced right, marketed thoroughly and negotiated carefully. "I know exactly what I'm doing. Nothing is left to chance," says Calman. "I make a comprehensive plan for each of my clients, and execute it."
Taking advantage of extensive course offerings from Gloria Nilson GMAC Real Estate helps Calman further serve her customers' success. She recently completed Steve Woodruff's intensive training program in Consultative Selling, a method that focuses on helping clients make good decisions, rather than focusing on a commission check. Calman also enhanced her skills at a Negotiation Skills workshop through the internal training department at Gloria Nilson GMAC.
The Princeton Junction office of Gloria Nilson GMAC Real Estate at 826 Alexander Road, Princeton, can be reached at 609-750-2020. Contact Ellen Calman directly at 609-750-2057 or ecalman@gnrgmac.com. For information about properties available visit http://www.gnrgmac.com/.
About Gloria Nilson GMAC Real Estate
Gloria Nilson GMAC Real Estate has 16 offices and more than 600 sales associates throughout New Jersey. Owned by SCS Realty Investment Group, LLC, the company is a franchise of GMAC Home Services, which is owned by Brookfield RPS, a division of Brookfield Asset Management Inc. BRPS has one of the largest relocation companies in the world and its Realtor® network is nearly 30,000 strong, based out of 1,500 locations across North America.