It is a special combination of industry knowledge, experience, and negotion skills that elevates a Realtor® into the ranks of top producers. It is a special Realtor® that is considered among the best of Houston-area top producers. Markley Crosswell is such a Realtor®.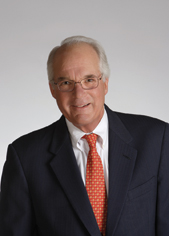 In recognition of his exceptional skills and the mastery with which he conducts business, John Daugherty, Realtors is inducting Markley Crosswell into our prestigious Hall of Fame.
"Markley's extensive experience and background allow him to guide clients though transactions with their personal needs and desires in mind," noted John A. Daugherty, Jr., president of John Daugherty, Realtors.
One of Houston's most respected Realtors, Markley has been involved in the residential real estate business for nearly three decades. Annually recognized as one of Houston's Top Residential Realtors, and name Residential Realtor of the Year by the Houston Association of Realtors (HAR), Markley has participated in almost $1 billion in sales throughout his career.
A consistent top producer with John Daugherty, Realtors year after year, Markley is very active and dedicated to his career. He specializes in the River Oaks, Tanglewood, Museum District, West University and Memorial communities.
A native Houstonian who attended Austin College and the University of Houston, Markley founded Markley Crosswell Realtors two decades before merging it with John Daugherty, Realtors. His reason for the merge was simple, "I wanted to devote my full-time attention to my clients."
Markley says that the best career advice he ever received was to "be honest and never give up." This motto along with his personal charisma bring repeat and referral clients to Markley year after year. People want to do business with him.
Markley is a former Trustee of Austin College of Sherman and the Presbyterian School in Houston. He is also a member of the Development Board of Texas Children's Hospital and is active in numerous other civic organizations including the Retina Research Foundation. A father of eight children and grandfather of 12, Markely is married and lives in the River Oaks community.