DENVER – Amy Cesario, a leading real estate professional and director of the Denver Board of Realtors (DBR), has joined The Kentwood Company at Cherry Creek as a broker associate. Cesario is a member of the DBR's Million Dollar Roundtable recognizing superior sales production and currently serves as vice chair for the board's Government Affairs Committee. A graduate of Denver's West High School, she brings a wealth of marketing experience and a reputation for superior customer service to The Kentwood Companies.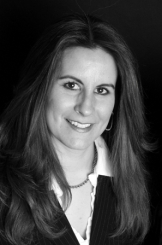 Amy Cesario's professional background includes several years in the professional sports management business. She served as a receptionist for the Denver Nuggets before moving into basketball operations where she helped coordinate special events while assisting with recruiting and tracking college talent. Cesario also helped new players and their families get settled in the Denver area, which would eventually spark her interest in the real estate business while increasing her knowledge about various metro Denver neighborhoods. In 2005, she helped her former company establish a new office in the Cherry Creek area, serving as managing broker for 50 agents.
Cesario is a single mother of her 17-year-old son who is currently attending Bishop Machebeuf High School. She has attended Mesa College and the University of Denver in pursuit of her college degree. Cesario's dedication to education has served her well in the real estate business where continuing education is critical to success in such a highly competitive industry.
During the past three years, Cesario was involved with her former company's preferred charity that supported underprivileged Denver families, raising $15,000 from a single event the first year. She subsequently became part of the charity's board of directors and has helped raise approximately $100,000 during each of the past two years. An avid reader and skillful writer, Cesario currently serves the diverse real estate needs of clients throughout the metro Denver area.
For more information, phone 303-995-3180, or contact Amy via email at ABCesario@aol.com. Additional information is available online at http://www.amycesario.com/.
The Kentwood Companies are dedicated to its legacy of being "Colorado's Premier Real Estate Company" through the highest producing, most knowledgeable, caring and experienced sales team in the country, offering the highest quality customer service experience. The Kentwood Companies are innovators known for unparalleled marketing strategies and superior Internet technology that places its clients in the best possible position.
For more information, visit The Kentwood Companies online at http://www.kentwoodrealestate.com/.