PRINCETON, NJ (January 9, 2009) – Diane Urbanek of Gloria Nilson GMAC Real Estate in Princeton has received the Premier Service® Diamond national award in 2008 for providing superior customer service to home buyers and sellers.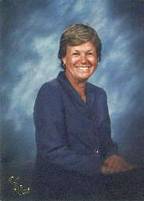 "Diane Urbanek joins a select group of real estate professionals nationwide recognized for providing incredibly high levels of customer service toher clients," says Pat Bell, President of Gloria Nilson GMAC Real Estate."I am extremely proud of every one of our award winning agents. It is a testament to their commitment to putting the needs of our clients first," Bell continued.
To qualify to become a Premier Service Diamond winner, Urbanek had to receive a minimum 95% customer satisfaction rating based upon at least 5 returned surveys and maintain a minimum survey return rate of 30 percent. Urbanek's customer satisfaction rating is 100%.
"I am thankful to be able to do what I love, and to help people achieve their real estate goals," said Urbanek. "To me, an award based on feedback from my clients is the most important award a real estate salesperson could achieve. It is a measure of our true success in a business that is all about helping people," Urbanek continued.
"I am so proud of Diane for receiving this award. This recognition is quite significant because it is an independent rating based upon evaluations from her customers and clearly validates how she continually provides the highest level of service to all of her buyers and sellers in the many areas she serves," said Susan Van Selous, a Branch Executive with Gloria Nilson GMAC Real Estate.
Premier Service is one of the most comprehensive and effective customer-service programs in the real estate industry. Through the program, GMAC Real Estate's sales associates like Diane Urbanek put in writing, up front, the services they will perform. Following the transaction, customers are asked to honestly rate their agent's performance through a written survey tabulated by an independent research firm.
The Princeton office of Gloria Nilson GMAC Real Estate is at 33 Witherspoon Street. Contact Diane Urbanek directly at 609-921-2600 x112 or durbanek@gnrgmac.com. For information about properties available, visit www.glorianilson.com.
About Gloria Nilson GMAC Real Estate
Gloria Nilson GMAC Real Estate has 16 offices and more than 600 sales associates throughout New Jersey. GMAC Home Services, LLC is the parent company of Gloria Nilson GMAC Real Estate with nearly 20,000 agents and more than 1,000 office locations throughout the United States, Puerto Rico, Canada and Portugal. In addition to real estate brokerage, GMAC Home Services LLC provides comprehensive relocation, mortgage and real estate brokerage franchise services. GMAC Home Services is owned by Brookfield RPS, a division of Brookfield Asset Management Inc., a global asset manager focused on property, power and infrastructure assets. BRPS has one of the largest relocation companies in the world and its Realtor® network is nearly 30,000 strong, based out of 1,500 locations across North America.